With the strong response of gamers to the ETS 2, it is noticeable how much attention is paid to a new "Euro Truck Simulator 3" simulation. We tried to find out about the release date and a new version of the popular game to give you an update on the current status.
---
Table of Contents
---
We will update this article every time an important update is released.
Truckers and game fans of the Euro Truck Simulator Games can hope for the release date of Euro Truck Simulator 3 soon, we have collected new information about the release date of the popular simulation for you.  With the last game Euro Truck Simulator 2, which was released on October 19, 2012, there was also a new wave of gamers who are enthusiastically into simulation games.
Truck enthusiasts have been playing this game for a long time, the last game released on October 19, 2012. But after 10 years, some ETS 2 fans are starting to get their voices heard because they think it's time for a new game. Because the gaming technology is way ahead of what ETS2 could offer now.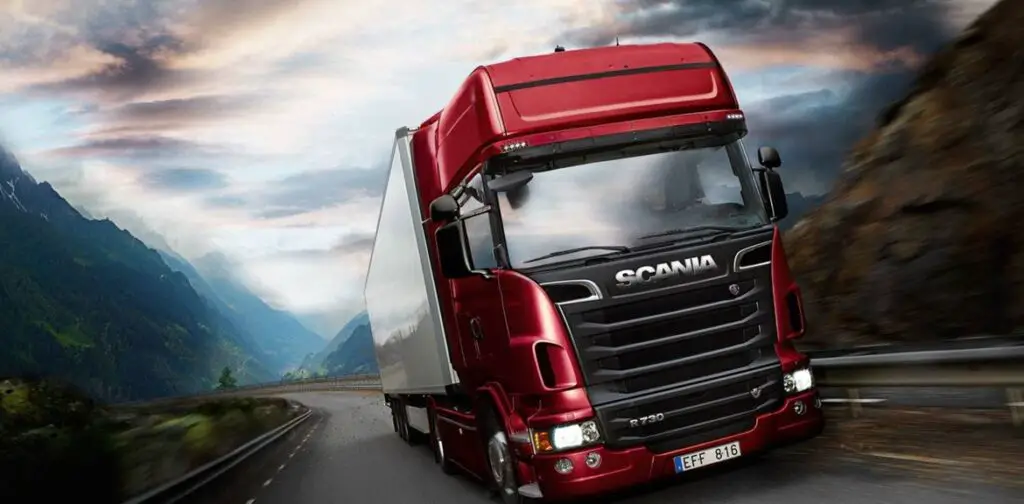 It quickly became clear that there was more to the game Euro Truck Simulator than just a boring transport simulation. Now we are eagerly awaiting the official announcement of Euro Truck Simulator 3 and an upcoming release date. So it's been almost 10 years since ETS 2, what has happened in that time? Let's take a look at the release dates of the previous games.
---
Truck Simulator Release Dates
| Game title | Published on: |
| --- | --- |
| Euro Truck Simulator 1 release date | Aug 29, 2008 |
| Euro Truck Simulator 2 release date | October 19, 2012 |
| American Truck Simulator release date | February 02, 2016 |
| Euro Truck Simulator 3 release date | Release in 2023? |
In addition to the main games mentioned above, there are many addons and DLCs of the Euro Truck Simulator series. For example, some fans enjoy the LKW Rangier Simulator or the German Truck Simulator (GTS), a variant of the game that focuses on German roads.
Other modders created many mods focusing on their countries roads and cultural symbols.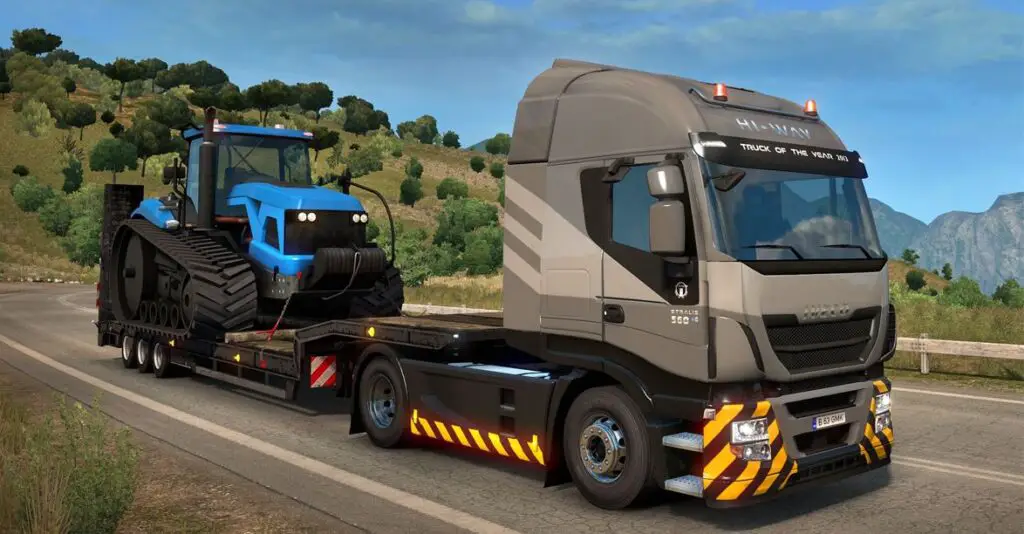 ---
Euro Truck Simulator 3 release date: When is the new ETS 3 coming?
Euro Truck Simulator 2 celebrated huge successes. It can therefore be foreseen that the developer SCS will also bring a successor to the well-known job simulation onto the market. It is still unclear when the new Euro Truck Simulator 3 will actually be available. In the huge fan community that has now formed around the game, there are some vague rumors circulating, but the game developer SCS has not yet announced a clear release date. So we still have to wait for further speculation, but I expect new information about the ETS3 release date soon.
The game studio of ETS series has always been very clear and informative about their game development progress. That's why We honestly don't think there is an ongoing project for a new successor to ETS 2 for now.
An official release date in 2023 has not yet been announced, but many fans are already thinking about their wishes for the new part of the trucker simulation. Let us know your wishes and questions about Euro Truck Simulator 3 in the comments section.
---
Euro Truck Simulator 3 Latest News and Leaks
May 2022
SCS Software, the developer game studio of ETS 2, has not made any official announcements or promising posts for Euro Truck Simulator 3 or the next truck simulation sequel in the series so far.
On May 30, 2022, the game studio, which shared a blog post for the Heart of Russia map DLC, announced that they will not release this add-on that they have been working on for a long time. The reasons for not releasing the Heart of Russia DLC are: "The DLC is directly related to Russia and  that it is not perceived in any way as being in support of or tolerance of the aggression." as stated. SCS Software also announced a major fundraiser for Ukraine.
---
Euro Truck Simulator 3 System requirements
The system requirements for Euro Truck Simulator 3 will probably differ too much from those of its predecessor. Unfortunately, there are no confirmed system requirements yet.
We can expect to see a huge difference in terms of graphics and game engine since ETS 2 was released on 2012. 
As a a fan of the ETS 2, I would love to see;
Better traffic
Better truck physics
Realistic crashes and road events
Better road quality
Bigger and crowded cities,
Diverse modifications,
Better mod support
Rural area missions,
More control over hired drivers
More modification and construction to Headquarters & Company
---
Euro Truck Simulator 3 Trailer PS5,PS4,PC (Fan Edition)