After Arma Reforger release, Bohemia Interactive officially declared that they are working on Arma 4. Arma Reforger will be used for gathering feedback and useful data to improve Arma 4 development. We will dive in the details of how Arma Reforger will be great resource on the path of the Arma 4 development progress.  
Bohemia Interactive is currently working on the Enfusion engine as a technology that will power their future games and has announced an official unveil to Enfusion Engine on December 15, 2021. 
This new engine will officially power ARMA 4 when it comes out. You may check our article: Enfusion Engine: New Game Engine Will Power Arma 4
Be Advised: We are updating this article time to time so you can find the recent updates and news at the top of the article. Older news and leaks would be at the bottom of the titles.
May 17 Update: Arma reforger is now out. Check out our Arma Reforger: First Impressions article to get fresh information about the game.
Official Twitter account of Arma series has just shared a twit about a livestream that will take place on twitch on May 17, 2022. The live stream will be about "The Future of ARMA". 
Table of Contents
Arma Reforger: A Paid Demo to Test New Engine
It has been few months since Arma Reforger has been released. So far, the game was not adapted by Arma community and game servers seem to be mostly empty. The Czech-based studio Bohemia Interactive constantly updates and fixes the game bugs and glitches but the game still lacks lots of contents such as helicopters, tanks, Anti-air vehicles, MRAPs, jets, planes and so on.
These contents are the actual reason why Arma players love Arma games. The Arma games in the abstract are versatile and has so many options to give the players. Even the mod community tries so hard to adapt the new engine and create tons of mods yet the random crashes makes the game unplayable at the moment.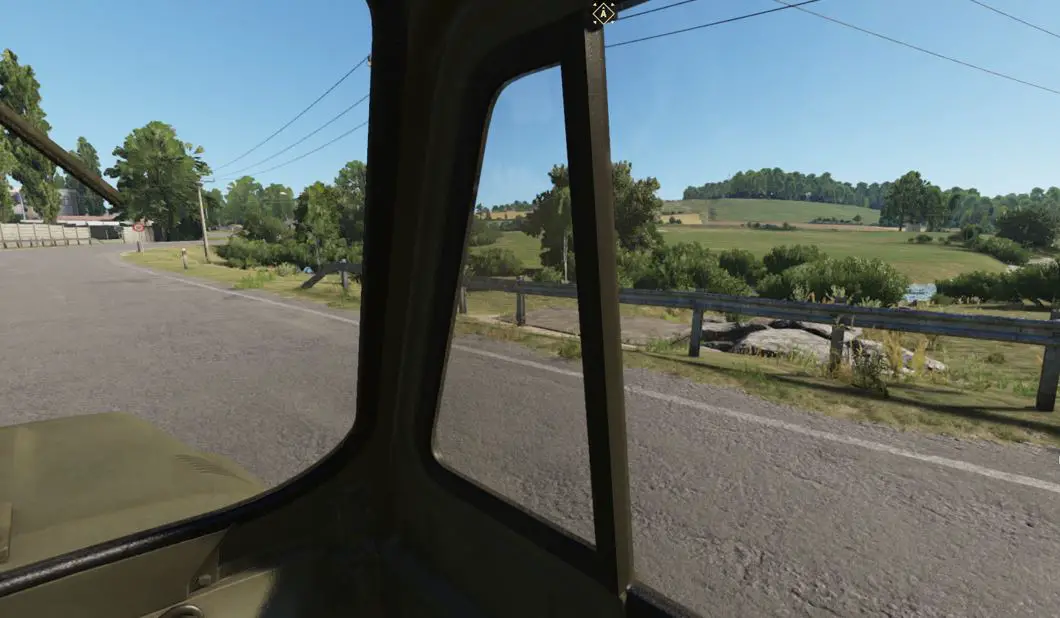 But we believe the game will be constantly updated and evolved to make the community satisfied befor Arma 4 release. The current state of Arma Reforger reminds me the early access Arma 3 in early 2013. So it will take time but Reforger will become a stepping stone for Arma 4 to be the greatest mil-sim game.
Arma Community and The Future of Arma Games
Arma III can still sell great, and players have little reason to complain about the lack of new content. Nevertheless, here and there opinions appear that after more than 9 years it is high time for the next installment of the series.
The biggest complains about Arma 3 is the low FPS and the engine that can't be fed by the new powerful CPUs and GPUs.
Perhaps the wishes of these fans will soon be fulfilled, though not necessarily in the way they want. This is suggested by the reports of Biosphere, a well-known insider claiming to be an employee of the Bohemia Interactive studio. On Twitter, he posted some intriguing screenshots and information about the production entitled Arma Reforger. We will mention about this later on this article.
Arma 4 Enfusion Engine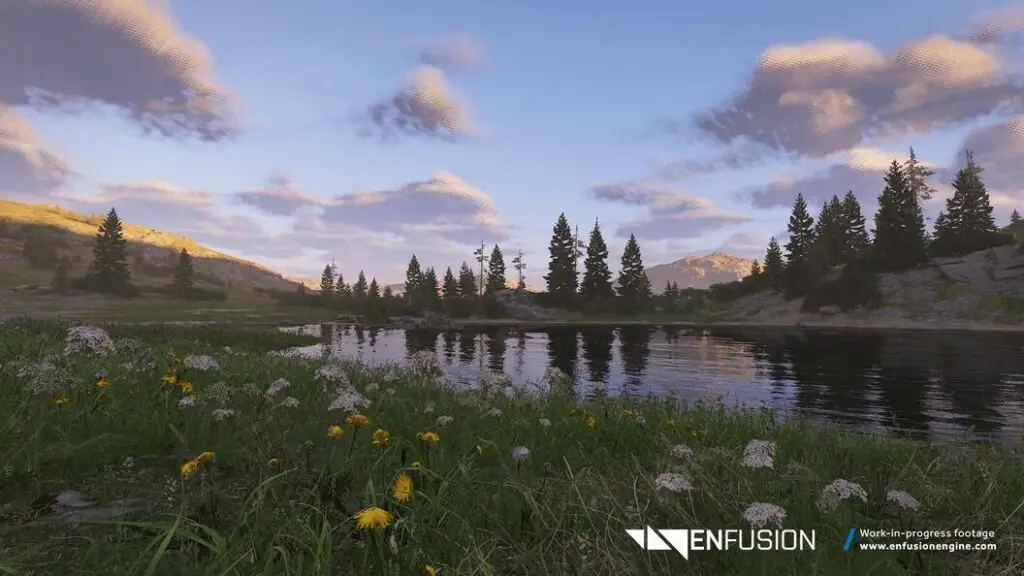 Bohemia Interactive introduced the next generation game engine Enfusion Engine, which it will use in its new games. Enfusion will not only bring the visuals of games to the next level, it will also have features such as multiplatform use, user-friendly options for players and conveniences for mod creators. You can browse our detailed Engusion Engine article and get more information.
Since Arma 4 will be built on Enfusion Engine, Arma 3 mods cannot be used in Arma 4 or any game that uses this new engine. It will take time to create mods for a new Arma game.  I expect Arma 3 community to stick with Arma 3 for a while which has thousands of mods until mod creator get use to new engine and make solid contents.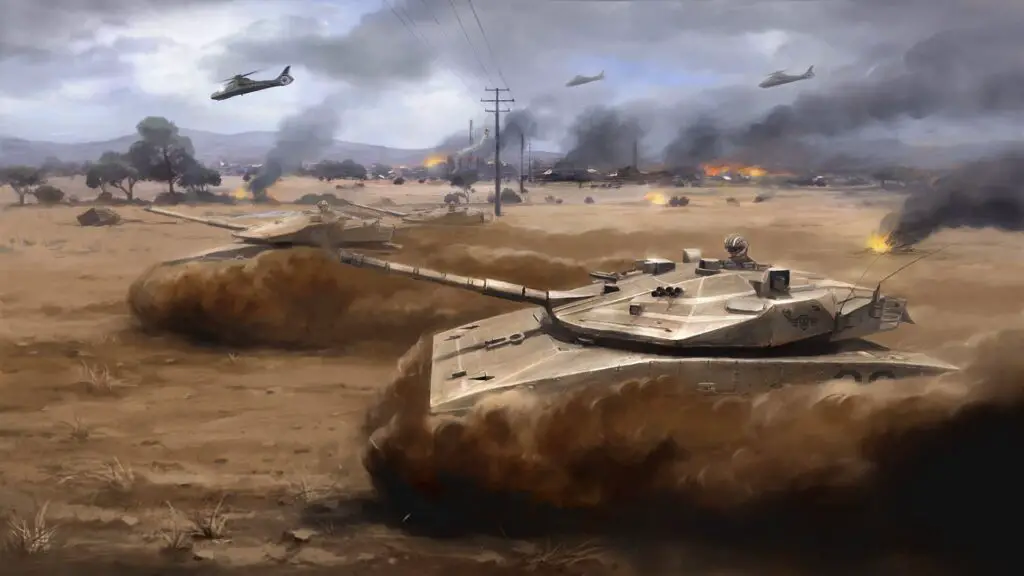 ---
Arma 4 Release Date
It has been almost a decade since Arma 3 release. Arma fans heatedly waiting a new Arma game from Bohemia Interactive.
Although we are far off having a confirmed release date, Bohemia Interactive indirectly spilled about the engine the game will be utilizing.
You might be excited with the news and updates but there is no official announcement of the Arma 4 release date anytime soon. But we can still expect the new series of the most expected Bohemia title in 2024 – 2025.
I have been playing Arma series since 2009. When Arma 3 came out, Bohemia Interactive just released it out of nowhere. I hear it when I was playing Arma 2 DayZ mod. Some players typed it in global chat. I immediately checked the steam and it was there. 
The Same thing can happen for Arma 4, at least that is what I am expecting.
Arma 3 was not in a good shape when it was released in 2013. It was early access and had tons of bugs and glitches. but BI kept updating the game and fixed a lot of things. Of course Arma series has a great community that you can't easily find in other games which keeps Arma alive since.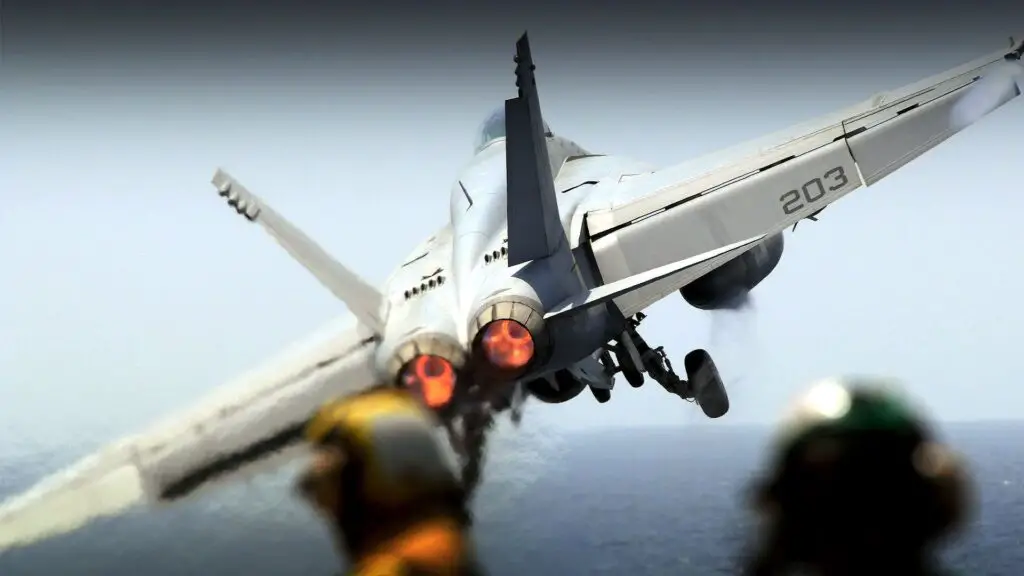 ---
ARMA 4 TRAILER
Unfortunately there has not been any Arma 4 trailers available to watch now.
We are currently following  closely for any news, rumors and possible leaks for every channel related to Bohemia and Arma series to get latest updates. Whenever any solid content is published, It will be here asap.
Since Enfusion will be the game engine of Arma, watching the trailer of this engine can give us an idea for Arma 4.
---
ARMA 4 LEAKS AND RUMOURS
Arma Reforger Marketing and Brand Guide Leak – May 15
Arma community has been waiting for years to see a brand new battle simulation from Bohemia Interactive and finally they got what they wanted. A big leak was shared in reddit with a title of  "Arma Reforger Marketing and Brand Guide Leak". We already wrote a detailed article about Arma Reforger before and updated after the latest leaks and news. So we will cover the details about Arma 4 in the leaked Brand Guide here in this article.
Arma Reforger will be a stepping stone for the game company to test the engine in a big scale before Arma 4.
"DUE TO THE CHALLENGES IN SWITCHING TO OUR NEW ENFUSION TECHNOLOGY, AS WELL AS INTERNAL/EXTERNAL GOALS FOR THE PRODUCT, BOHEMIA WILL NOT BE ABLE TO DELIVER THE FULL SCOPE OF ARMA 4, WITH ALL ITS PLANNED ASSETS AND MECHANICS, IMMEDIATELY ON RELEASE"
Our understanding from the leaks for Arma 4 would be that It is not yet ready and still has to be developed for at least another 2-3 years. As a trusted insider already twitted about it recently saying "A4 will be released 2024-2025."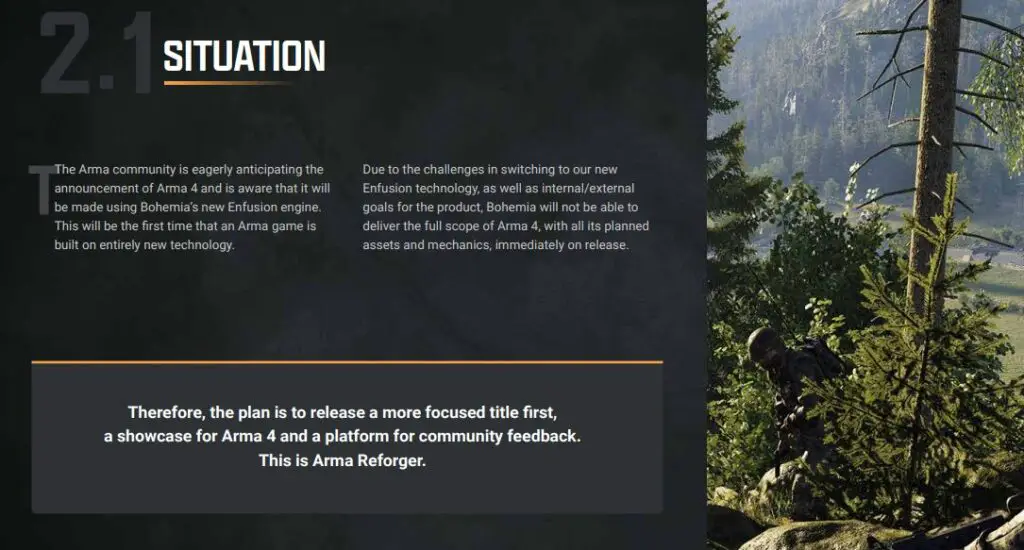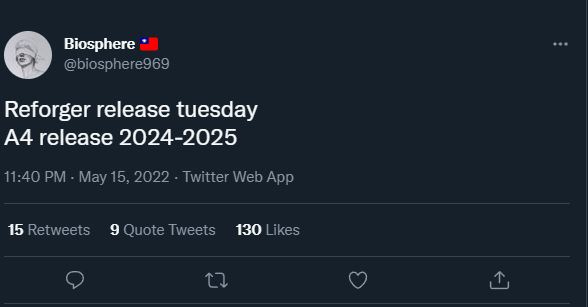 TEST NEW TECHNOLOGY AND DESIGN DECISIONS TO FORM THE FOUNDATION FOR ARMA 4
The developers are waiting to collect feedbacks from players to build some new things for Arma 4 but what are they ? 
LAUNCH ARMA ON A NEW PLATFORM AND SHARE ITS UNIQUE GAMEPLAY MECHANICS AND MIL-SIM FOCUS WITH AN AUDIENCE OF CONSOLE GAMERS
Arma 4 on consoles? Is this a good idea? Well It depends on the new enfusion engine but I don't personally think "making Arma 4 too simple " will make some hardcore players happy…
Latest Leaks and rumors from reddit:
Arma community on reddit has shared some map video that is claimed to be one of the new map for upcoming Arma series. The map looks like an upgraded version of existing content. 
---
Arma 3 has been solidly closing the battle simulation gap for a long time. Yet another big Vietnam-focused creator DLC has been released to fulfill the Arma 3 sequel: S.O.G. Prairie Fire Creator
S.O.G. PRAIRIE FIRE IS A PREMIUM DLC MADE FOR ARMA 3'S CREATOR DLC PROGRAMME. IT WAS RELEASED ON MAY 6TH, 2021.
In January 2021, some gameplay screenshots were shared on Twitter by a user named @biosphere969, whom Arma community members believe is an employee of Bohemia, with a logo that reads "Arma Reforger".
More importantly, a trademark claim had been made by Bohemia Interactive. You can check the trademark here. 

The leaker, @biostiel, later quickly clarified his claims in tweets, saying that the game allegedly depicted in the leaked photos is not Arma 4, but rather an unnamed, smaller-scale, multiplayer-only shooter project.
We could theoretically say that it was just a small project to test Enfusion Engine. They probably planned to release it to test the engine, benchmark and gather some useful information on how it could perform.
The leaker also claimed that the main production would be "years away".
(Image Sources: Bohemia Interactive)