In Mount and Blade 2: Bannerlord's editor, you can quickly edit your own banner ( rigging ) by choosing its color and size. Now we will tell you how to use it.
How do you create your banner in Bannerlord?
The banner editor works directly in the browser so you don't need to download anything. Now create a banner to your liking using the mouse and moving the design elements in the center area of the screen.
The only rule is not to go outside the line indicated by a small dotted line, otherwise some elements will be cut off.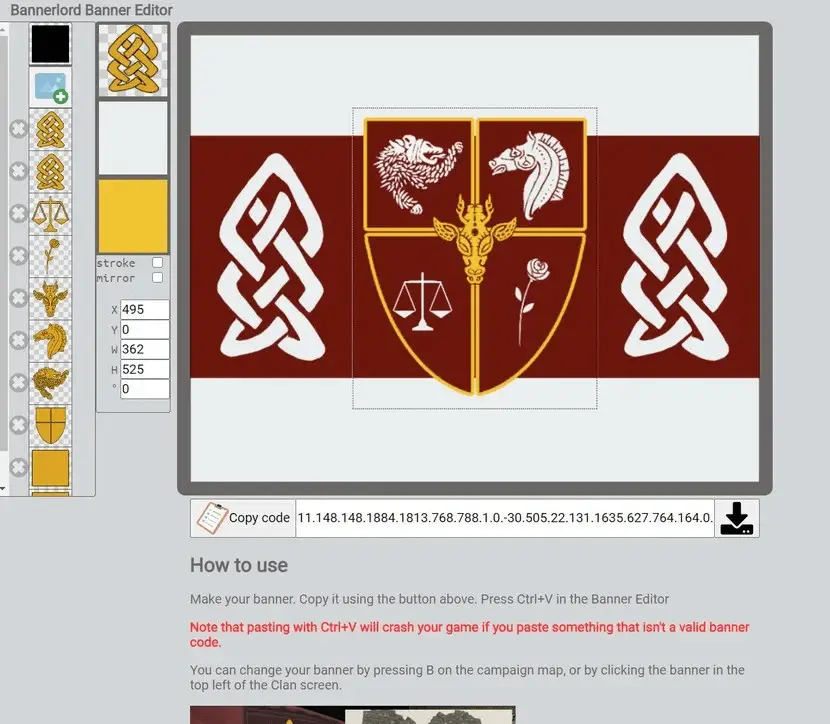 Click button below to open the banner editor.
Once your banner is ready, look at the narrow box with the code just below it.
You have to copy this code.
Enter the game, load any save and press the "B" button to open the banner editor.
Then press Ctrl+V and paste the code directly into the game.
Make sure you don't copy anything extra, otherwise you may encounter errors and crashes in the game.
That's all good games.