There are many easter eggs in "Dying Light 2". After completing the preconditions or entering a hidden location, you can trigger the easter eggs and get some blueprints of weapons. Today, I will share with you a football egg. You will learn "Dying Light 2" How to get the football blueprint.
First come to Trinity in Old Veldor and enter the football field at the location below. Find the football in the field and kick it into the goal, then use the fast travel function to leave here, then return to the football field to continue playing, repeat this step 9 times.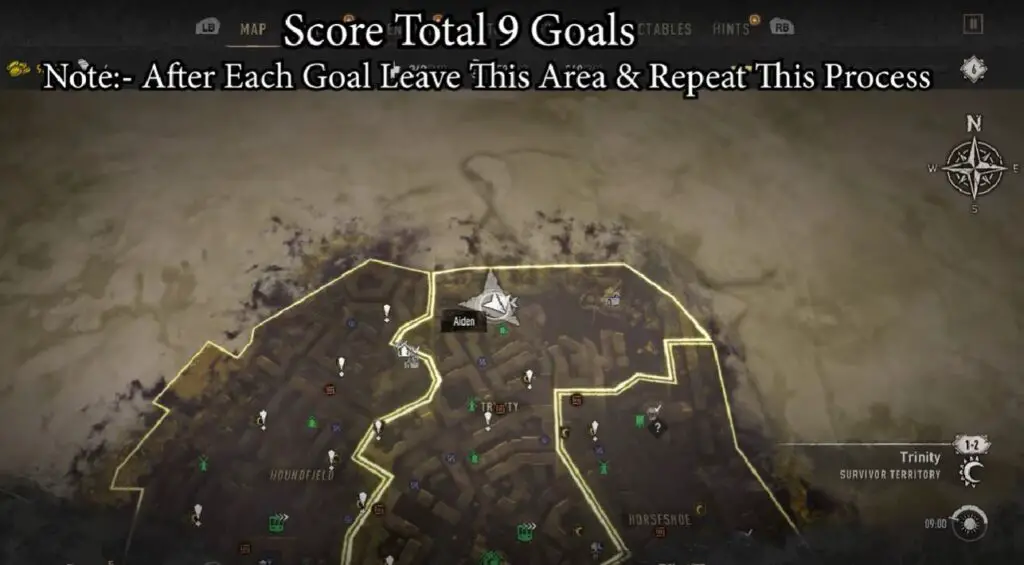 Goal 9 times
After kicking the football into the goal 9 times, a zombie will spawn. After the zombie appears, it will dance in place, and after the dance, it will attack us. Just kill it and a chest will appear at the goal, open it to get the weapon blueprint "Happy Together – Everyone Can Play!".
"Happy Together – Everyone Can Play!" is a blueprint for a rare throwable object (that is, a football), which can be crafted by opening the crafting menu and consuming 369 scraps.
Dying Light 2 – How To Get Football Secret Blueprint (Dancing Zombie)