There are many ways to earn money in Farming Simulator 22. In addition to the fields that you have to take care of, you can also buy a small chicken farm.
Chickens produce eggs and apart from food you don't have to pay attention to anything else. If you have enough chickens, eggs will be produced regularly, which can bring you good income.
---
Table of Contents
---
How to Build a Chicken Farm in FS 22?
Building a chicken coop and taking care of the chickens is a very easy task in FS 22. As long as you have enough land and some money, it is an easy process to build a chicken coop and start earning money straight away. Here, some steps to build a chicken coop:
Use the construction mode (Shift + P key) in FS22 to open Construction menu.
Go to Animals tab
Select Chicken
Select Chicken Coop with $70k price tag.
Place it on your farm.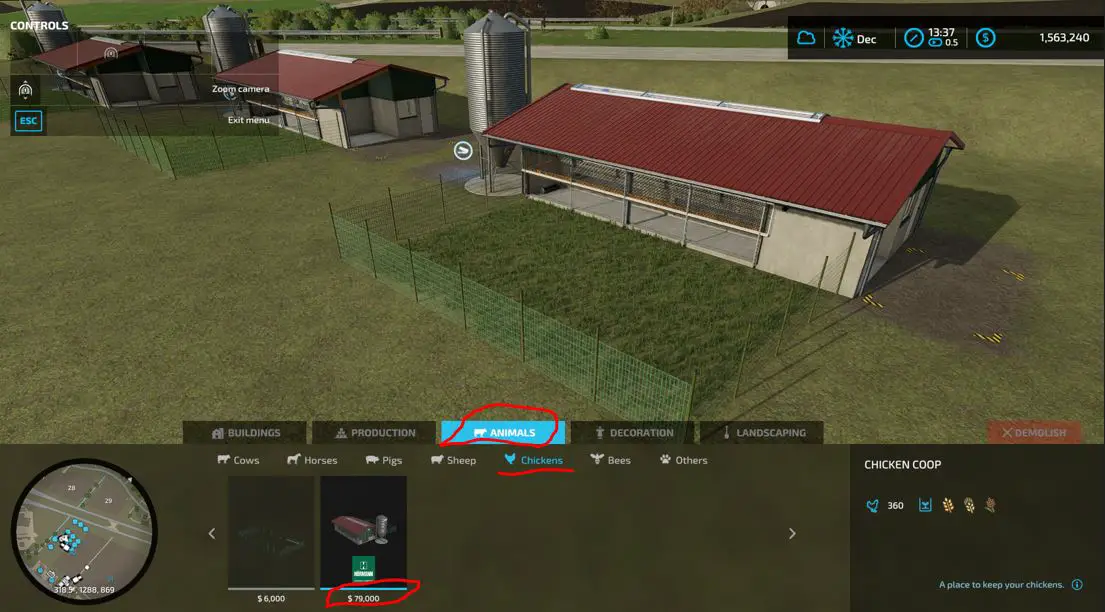 When you have placed one of the two options, you will also see a small area where the eggs are stored, the area is marked with blue and yellow lines.
At the chicken pasture or the chicken coop you will find a paw symbol, which you can use to buy chickens. It is recommended that you buy at least one rooster and then as many chickens (6 months / $50 ) as possible.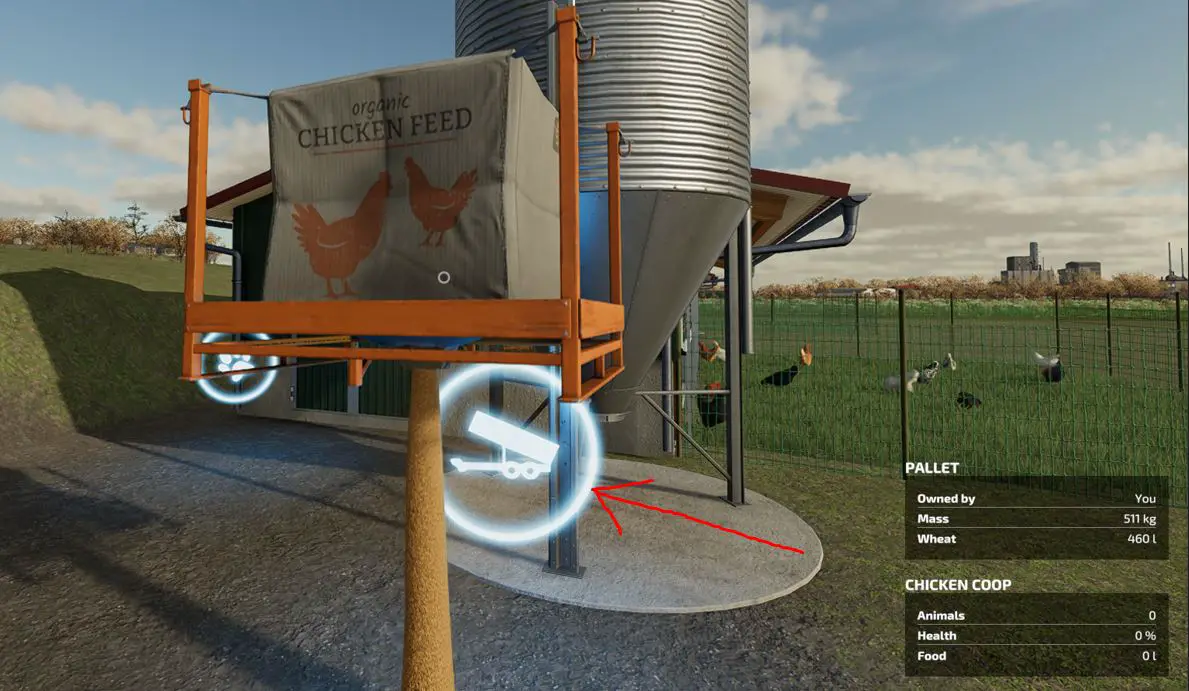 If you have wheat, barley or sorghum crop in your farm, You can use these crops to feed your chicken. With sustainability, you can save a lot of money.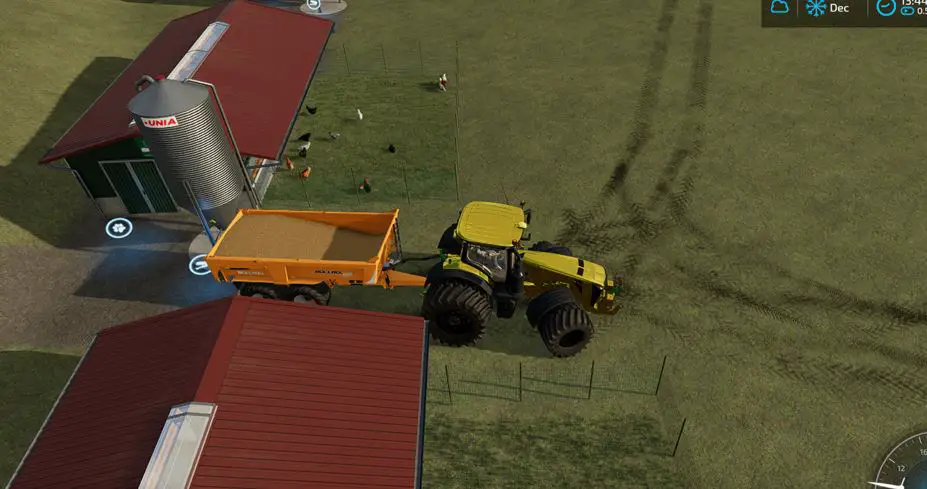 Sell and transport eggs
You can sell the produced eggs at the fast food restaurant or at the Farmers Market. You can also have the eggs processed in the bakery.
There are certainly many ways to transport the eggs. We bought a forklift and a trailer (Böckmann MH-AL 4320/35). You can open and lower the trailer with the X key, which makes it easy for you to drive onto the trailer with the forklift.
You can also attach the eggs to the trailer with straps so that they don't fall off during transport. We haven't used any yet and we've never lost any eggs.
The palette bug
There is an annoying BUG on the PC! From time to time a pallet is placed in such a way that it is almost stuck in the ground. No matter what we've tried so far, the palette sticks like a rock. If you have a solution to this, please leave a comment! When trying to lift this pallet with the forklift, our forklift overturned.
---
Feeding chickens – health
To feed the chickens you just have to unload wheat at the chicken pasture or the chicken coop, of course in the right place. This will take care of the chickens and their health will automatically increase to 100%.
You may wan to check other FS 22 articles: