You can sell your grains and crops in Farming Simulator 22 in different markets or stations. This is a neat feature as the prices fluctuate in the markets, so if you keep an eye out you can make a ton of profit.
Alternatively, you could also suffer from a loss when not selling to a proper market or station.
Goldcrest Valley is selling point that will occasionally give you the best price for certain goods. But selling to Goldcrest Valley is a bit long process then other selling points. So in this guide let us take a look at how to sell to Goldcrest Valley and how to load and use trains in FS 22.
How to Go to Sell Point Goldcrest Valley in Farming Simulator 22
In order to sell to Goldcrest Valley, you need to use trains.
First thing you should do is to fill up your trailer and head to a Train Station. You can check the map and set navigation to Grain Pool East or Grain West Silo.
Unload your trailer in one of the Train Station Silos. There should be an unloading area with big Icon.
Now you should rent a train and wait for the train to arrive to the train station you have unloaded your crops.
Once the train has arrived, get the controls, drive backwards. You will see an option that tells to to load up your crops in train's container.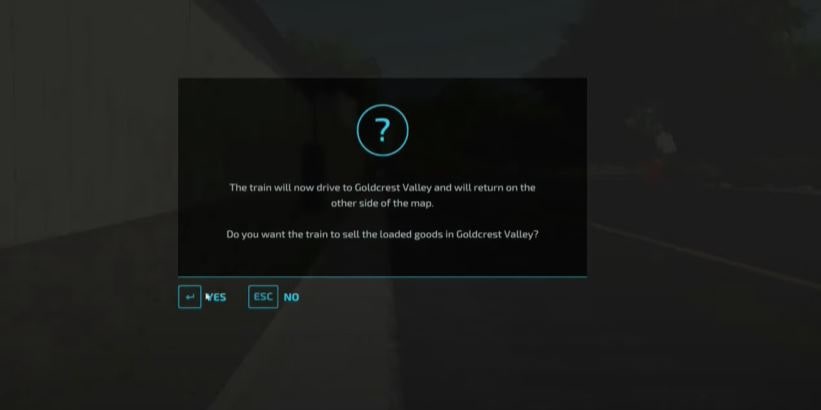 Load up the container and drive the train forward. Then you should see a pop up message.
The message will ask "Do you want to sell the loaded goods in goldcrest valley". Select Yes and it will automatically sell the goods to Goldcrest Valley. If you are wondering how to use or load up a train then check the below steps.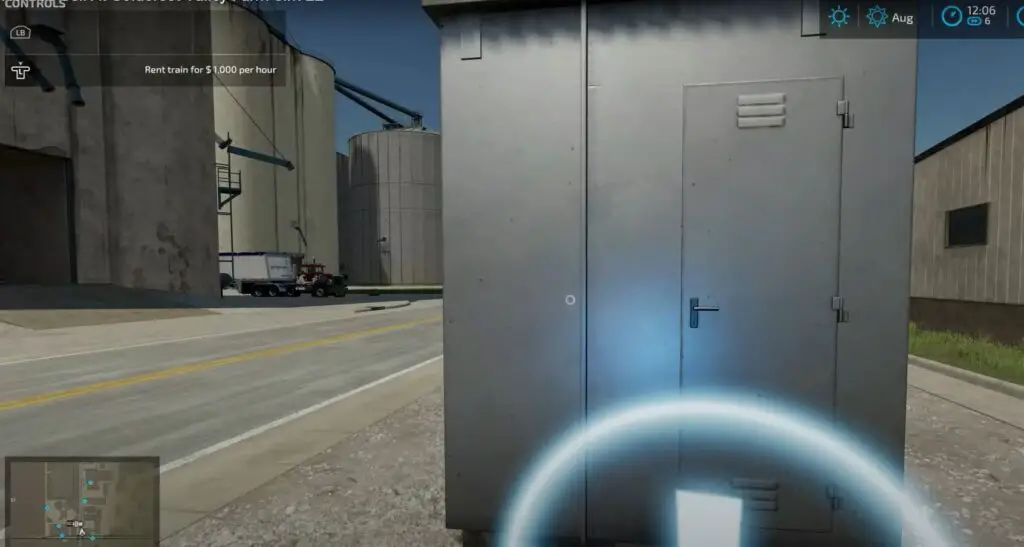 How to load and use a train in Farming Simulator 22
Find a control switch box in Elm Creek by walking along the rail tracks.
You'll see a message in the upper left-hand corner of the screen after walking over to the Control Switch box. The message asks if you would like to rent a train for $1,000 per hour.
You can rent the train now. Several minutes later, it will arrive.
You can ride the train like any other vehicle.
When you get to the tracks, you will see two icons that allow you to load or unload the train.
Start filling the containers by pressing the left analog stick. The first container can store 90,000 liters, the second can store 120,000 liters, and the third car can store 90,000 liters of crops.
Trains can be loaded with at most three types of crops or grains. There is a total capacity of 300,000 liters.
Trains can be used to transport goods between farms or to sell goods.
That sums up everything you need to know about how to sell to Goldcrest Valley and how to load and use trains in Farming Simulator (FS) 22. If you like playing this game then be sure to check our other guides on how to make money in Farming Simulator 22.
Here is our next guide on this game – Farming Simulator 22 How To Buy and Sell Land?
Farming Simulator 22: How to Install Mods, Mod File & More