On this page you'll learn how to speed up / slow down time in Farming Simulator 22, how to use the sleep option and what to use the gameplay's variable pace for. You can use timescale to speed up or slow down the time to finish your work or fast forward to harvest season.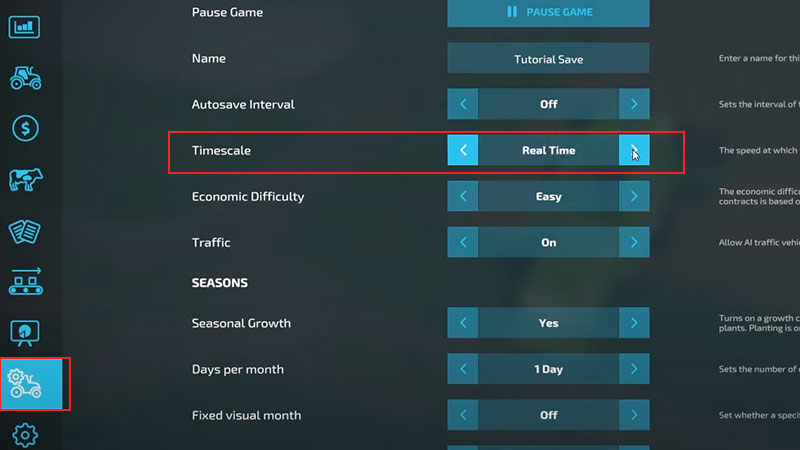 Time plays an important role in Farming Simulator 22 (and in our lives as well). By default in FS 22, one day is 24 hours, represents a single month, and 12 months are a year – you can extend a month by a selected number of days in the options menu.
By default, you can speed up the time pressing 8 on your keyboard and to slow down the time by pressing 7.
You should know that the gameplay's pace can be changed dynamically. This is useful when you finish working for the day/month and want to quickly proceed to the next day. By using the time control option you can change the time multiplier from 0.5x in relation to real time, up to 120x.
A day with 120x time multiplier in FS 22 means 12 minutes in real life. There are some mods that allows you to speed up the time more than 360X as well.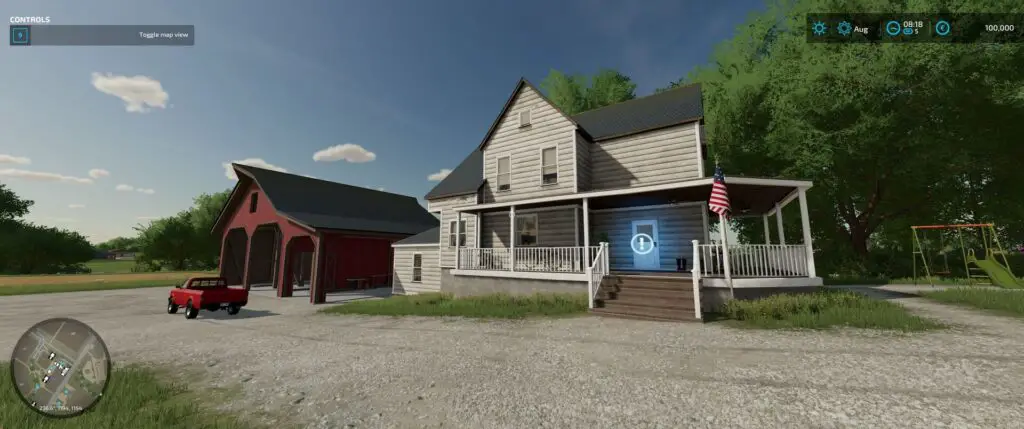 Building a House to Sleep
You can also sleep to skip forward immediately. To benefit from sleep, you need a house – the farmhouse – which can be built by using the constructing menu, just like all other buildings. Approach the front door and interact with the blue market to go to sleep.
You can download house and farm house mods with different construction costs in a FS 22 mod website. Here is an example of a small, cheap farm house mod with a price of $15,000 for starters: OLD WOODEN HOUSE V1.0.0.0
If you don't know how to install mods, check out our FS 22 How to Install Mods Guide post.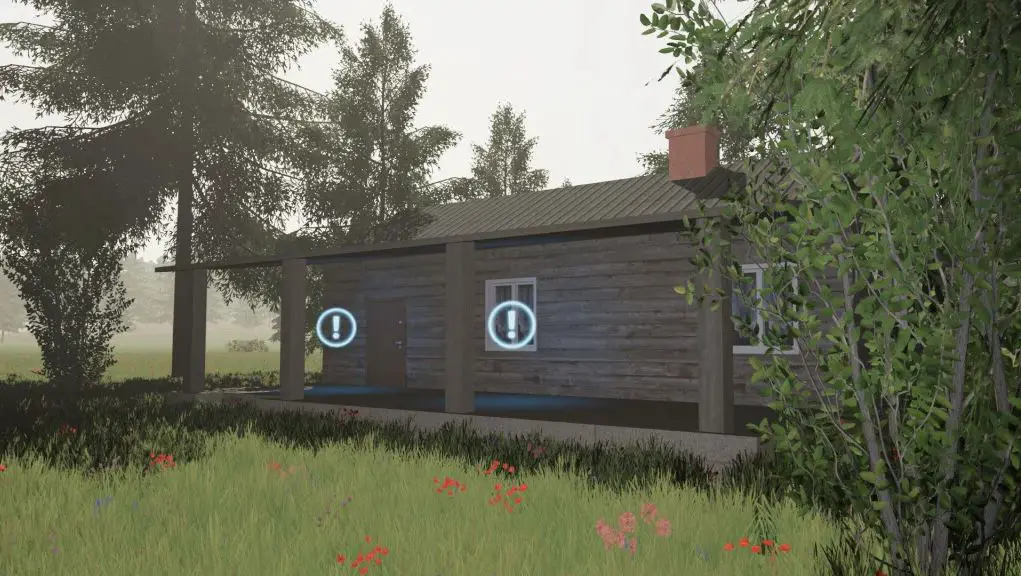 Controlling time can also be useful in other situations. These include:
Slowing down time to complete all your work (such as harvesting) before the harvest period ends (the crops are destroyed if that happens),
When renting equipment and using a train rental service,
To wait for optimal store prices, which change dynamically throughout the day, and to slow down time and reach the purchase point when the price is optimal.
Check out our other guides for FS 22 here.