As you progress through the strange and frightening forest of Sons of the Forest , there is an element that you will necessarily have to call upon to access various contents present in the vicinity of your crash site: the Zipline Rope and the Rope Gun! Unfortunately, unlike many other items the Rope Gun cannot be crafted by hand, you will need to unlock it! However, getting Zipline Rope is fairly easy.
---
Table of Contents
---
Required Materials for Zipline Ropes
To craft a Zipline Rope, you will need the following items:
We have a dedicated guide on how to find ropes.
---
Sons of the Forest: How to Craft Zipline Rope?
The Zipline system is a new game mechanics that was not introduced in the previous game "The Forest". This system will let you fast travel with ziplines inside the big forest. There are two ways to use the rope gun to zipline in Sons of the Forest: one is using an existing rope and the other is by pulling a rope where you need to go. Which method you use depends on whether or not there is a zip line at your location on the Sons of the Forest map. 
To Craft a Zipline Rope, follow the steps below:
The First thing you should do is to find 3D Printer Cave.
Go to the cave and printed some Grappling Hooks.
Find some ropes
Open your inventory by pressing "I"
Right click on crafted Grappling Hooks
Right click on Rope to combine
Right click on the gear icon to craft a Zipline Rope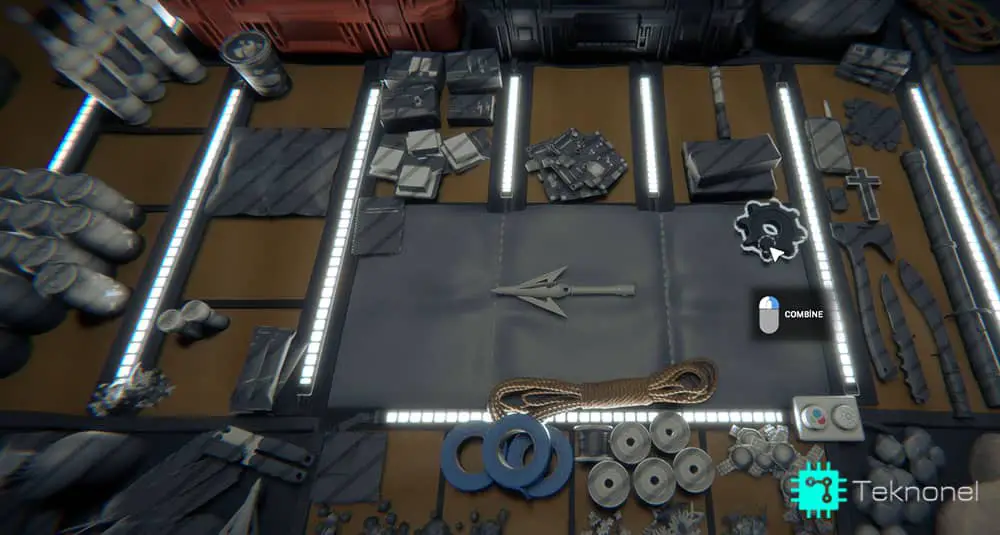 You may actually find some Zipline Ropes in suit cases as well. Near the crash sites and helicopter zone, there are some boxes that might contain useful items.
Where to Find Grappling Hooks?
You may print grappling hooks in a cave that is indicated on your GPS locater with a cave icon. There is no enemy or mutants in the cave. You may basically go to the cave and print some items. However you will need some printer recin.