The silage in Farming Simulator 22 can be made with grass. It is actually fermented grass, which is easier than you might think. There are also some other ways to make silage in FS 22. In this guide we are going to talk about silage bales, silage additive, silage bunkers, grass silage and chaff silage from corn and other crops. 
We will be  covering about all those various things about silage and related tasks throughout. So if this is what you're looking for or those are the things you wanted to learn about then you can just scroll down to the topic you want to learn.
Silage is a great way to earn money in FS 22. Many players may not realize how useful silage can be in a farm. In this Guide, We will cover every details about silage and show you how to produce and use it on your farm. Lets see the details together.
How to Make Silage From Grass?
When it comes to making silage in FS 22, there are few options players can have. Players will need to process grass further to produce Hay and Silage. So as you might already know, grass is the key element in the progress of making silage. You will need a mower, baler and bale wrapper and of course a field with grass.
If you are playing with seasons on, everything else is going to be the same except for the time you plant and harvest grass. You can plant grass in March, April, may, June, July, august, September, October and November. You cannot plant grass in December, January and February.  If we talk about the harvest season for grass, it is all year round and can be harvested whenever it is ready to harvest.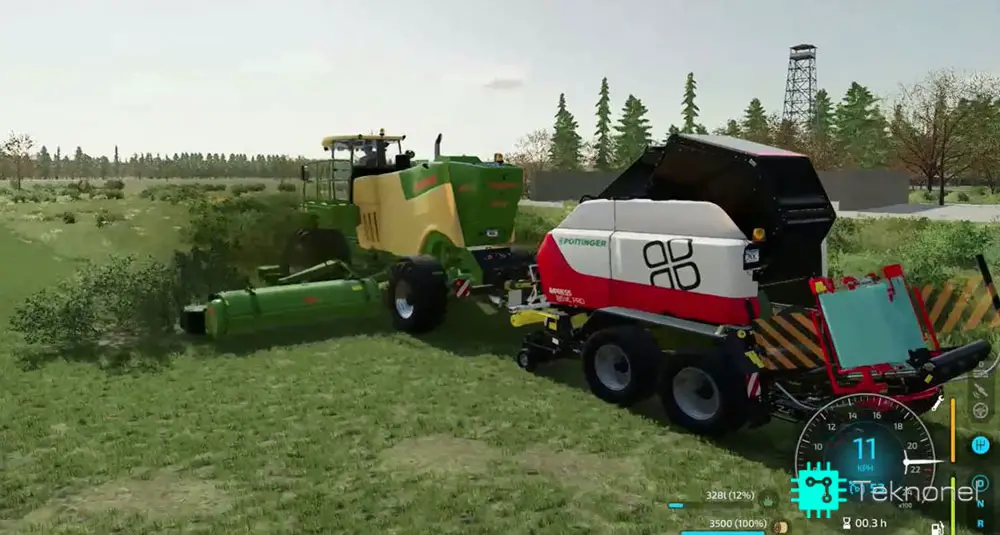 After the grass is ready to harvest, we need to use a mower to cut grass. So if we go in the store you can either use a mower located under mowers or a self-propelled ones. Some mowers have the ability to windrow and to widespread. Drawing a widespread means that one will spread the grass out further out and one will put it in a single row for you to collect it.
Since we mentioned the details about grass farming, lets get to the process of making Silage from grass, follow the steps below:
Make sure to check your map to see if your grass is ready to harvest
Use a mower to cut grass on your field.
Use a Baler to collect the grass
Use a bale wrapper to foil the grass bales
Some balers have wrapping function built-in (Pottinger Impress 185VC)
After you made a silage bale, you will need to give it a time to be fertilized.
Some mods will allow you to cut, collect, bale the grass and then wrap for final silage product. You can sell the fertilized silage bales to Biogas plant. 
Silage is useful as feed for cattle, sold at the biogas plant, or used to make the Total Mixed Ration, the best food available for cattle.
Note: Straw cannot be turned into silage!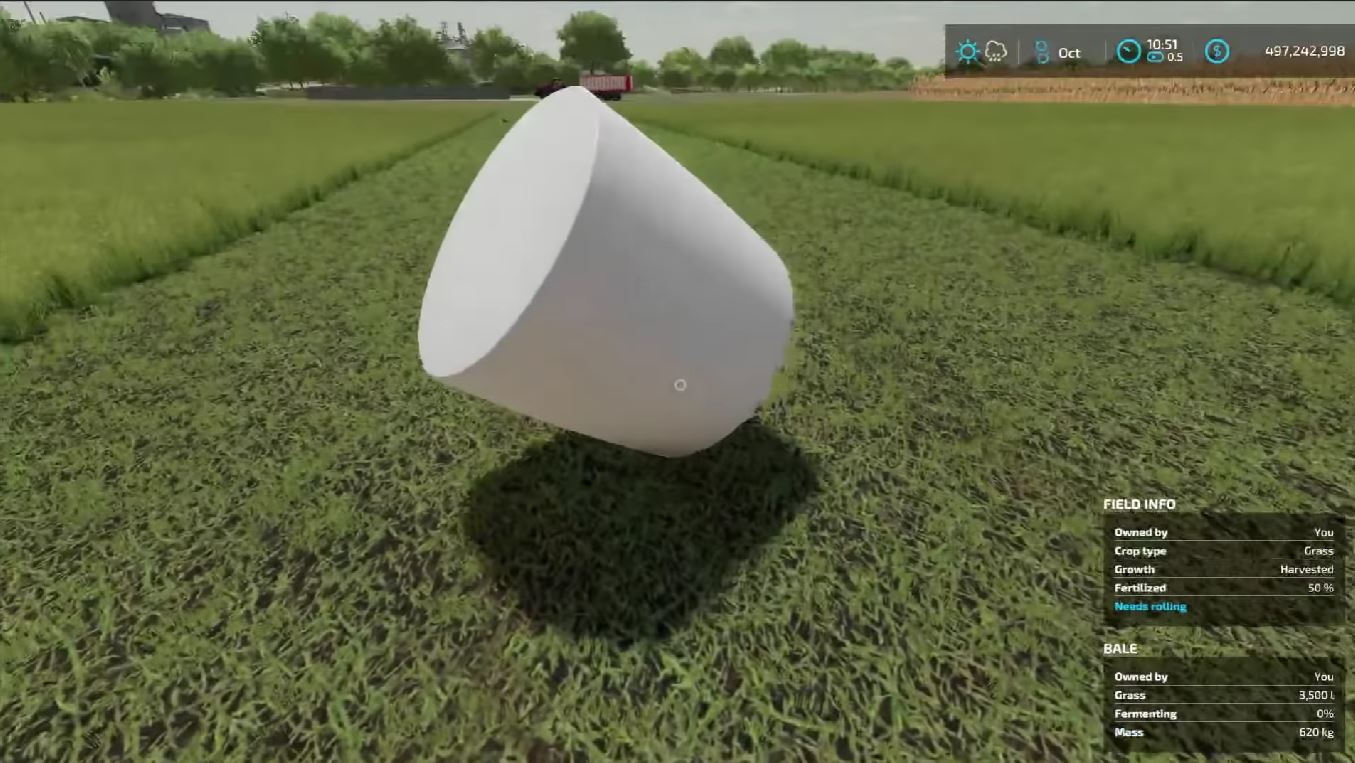 ---
How to make Silage from Corn Chaff
Corn can be used for producing chaff which can be turned into silage. Corn is actually the most common thing to use to do silage. You need to chop the corn using a forage harvester. You can chop corn while it is still in early growth stage. Even if it's not fully grown, you should still be able to chop it into chaff to get the chaff to make silage. 
We actually have a dedicated article about how to make silage from corn on Corn and Sunflower Guide but we will still mention a few steps about the topic here as well.
All crop types for silage chaff are:
Corn
wheat
barley
oats
canola
soy
sorghum
sunflower
So you can chop all of those into silage. Typically and historically speaking, corn has always been the best crop for making silage. You can make silage twice a year without seasonal growth with corn.
This is a more complex version of silage. But probably the best way to do silage is kind of chaff silage. 
You should grow corn for this.
You will need a Forage Harvester and a header with corn compatibility. 
You will also need a forager wagon to fill it with chaff.
Buy some silage additive under Pallets category in shop.
Place the silage additive near forage wagon and it should automatically fill it.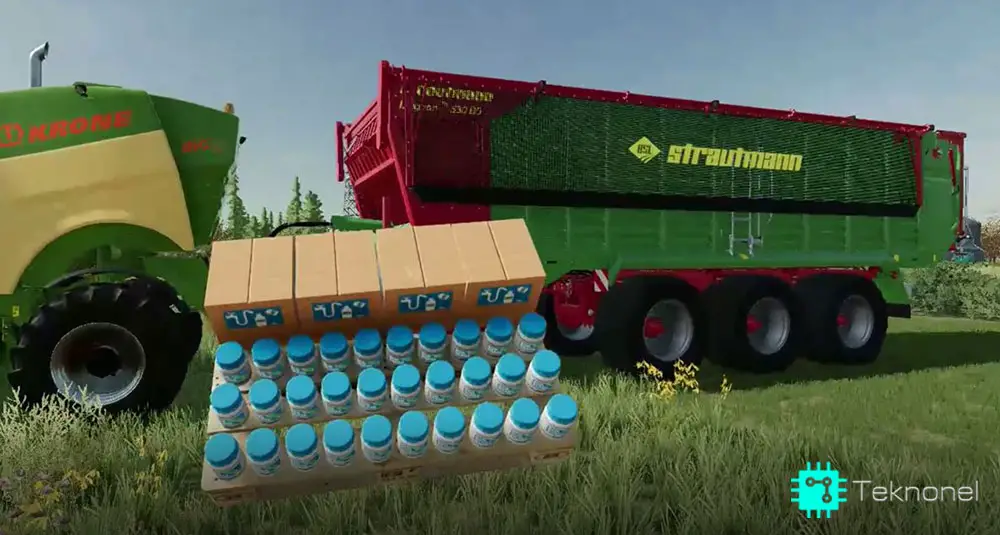 You can pull the trailer next to it and load it into the trailer or you can get a trailer that will actually hook up to the back of the forward harvester.
Silage Additive
Silage additives are a special item available on pallets in the Pallet Shop. They only have one use: they increase the amount of generated silage by 5%. How do you use it? Put it into one of the following machines:
Forage wagon,
Forage harvester,
Bale press.
After you filled up your forage wagon with chaff, all you have to do is place it in a bunker, compact it, cover it, and let it ferment for a while.
Not all models of forage wagons have a silage tank – sometimes it's a modification that you must choose when buying the machine, or purchase it later in the workshop. 
---
How to Make Hay
To make Hay Bales, players should:
Use a Tedder on the loose grass to turn it into hay.
Use a Windrower on the hay to make it easier to pick up.
Pick up the Hay with a Baler.
---
Mod: FORAGE HARVESTERS PICKUP PACK FOR STRAW
You can use FORAGE HARVESTERS PICKUP PACK FOR STRAW mod to make chaffs from straw. This pick-up headers will turn the straws into chaffs which can be used to produce silage. This feature is not added in the base game.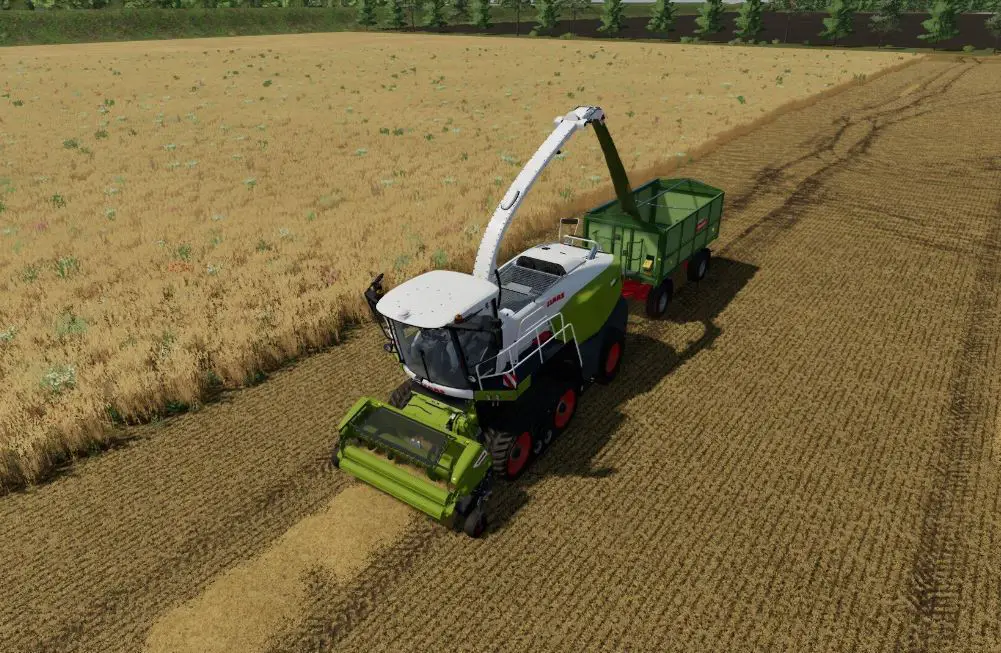 After harvesting straw crops like wheat or barley, you can use this harvester to make chaff.
You can attach a trailer to back of this harvester.
You need to use the pick-up header of the mod to collect the straw.