Icarus is a PvE session-based survival game for up to eight co-op players in which players are dropped onto the terraformed planet of Icarus, which has been damaged beyond repair.
Players begin with nothing and drop to the planet for missions that can last anywhere from hours to weeks before returning to orbit to advance their character and tech in preparation for their next drop.
First, you need to gain experience to unlock various crafting materials as you progress. Leveling up unlocks a wide variety of abilities and skills in this game. Players may become perplexed as to which skills or talents to upgrade or later wish to reset due to the abundance of skills and talents.
Is It Possible to Reset Skill Points in Icarus?
No, you cannot reset skill points in Icarus. 
You will be unable to respec your character once you've committed points into the blueprint or talent trees. The only option available will be to start a new character.
While this has undoubtedly frustrated many players, it does add a unique element to the game, forcing players to plan further ahead. This also adds a fun dynamic for players playing with their friends, where each player has to be much more specialized to specific tasks. You may want to designate a builder in your group or a hunter, farmer, etc. 
Icarus Talents and Tech Tree
Nearly all of the game's content is controlled by the tech tree. It's how you get new armor, weapons, and other equipment. Prefabs and material types can be unlocked by completing the game's objectives.
Icarus Talents
Talents focus on improving performance rather than unlocking new technology itself. Along with the three tech tree points earned with each level, you'll also gain one talent point.
You can use this talent point in a similar way to tech trees, where each branch has a set of prerequisites. In addition, players have access to a variety of skill trees, each of which focuses on a different aspect of the game. The following are some examples of nearby trees:
Resources, hunting, exploration, farming and cooking are all part of Survival.
Combat includes weapons such as blades, bows, guns/firearms, and spears.
Repair, tools, and buildings are all included in Construction.
Solo is a general tree designed for solo play.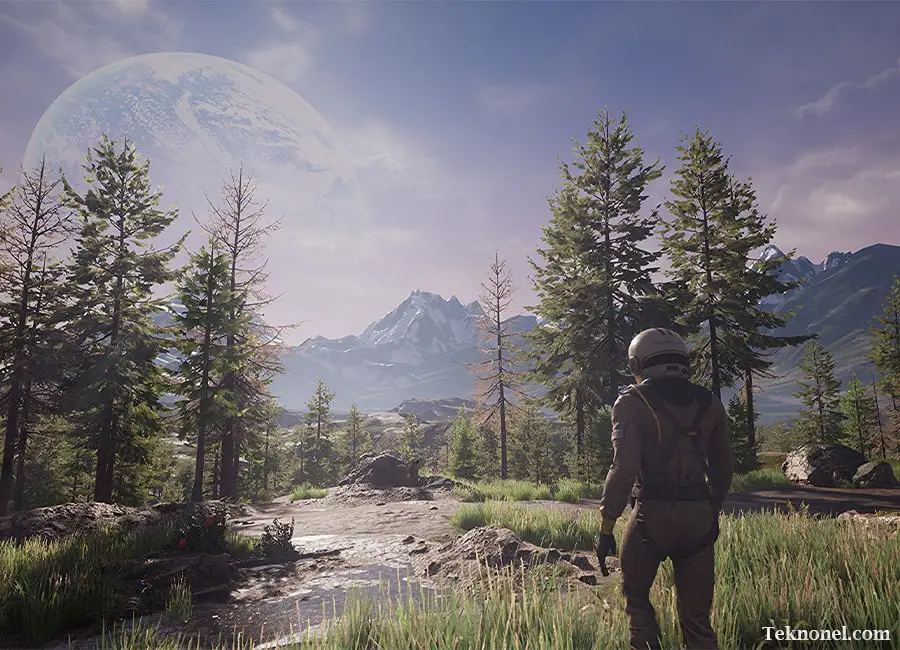 You may like: 
Icarus: How to Level Up Fast (Leveling Guide)