For more than ten years now, Kerbal Space Program has been inviting players around the world to embark on the adventure of space conquest, with its finicky physics and highly suicidal astronauts. And with more than 5 million copies sold, we can clearly say that the game has made a place in most players hearts with lovely Kerbals. Therefore It would not be wrong to say that many players eagerly await a Kerbal Space Program 2 (KSP 2).
The second sequence of the space simulation Kerbal Space Program has received an update regarding its release. After the title was postponed several times after its presentation three years ago, the PC version is to be released in early 2023, according to the latest statement of the creative director. You may watch the announcement video below.
---
Table of Contents
---
Kerbal Space Program 2 Official Timing Update Video
KSP2 for PC to come in early 2023 – console players will have to wait
Nate Simpson, the Creative Director for Kerbal Space Program 2, talked about this in a short update video. The PC version of the space simulation from Intercept Games should therefore be released at the beginning of 2023, while console players will have to wait longer, but even for these it should be in the same year. In the KSP forum, Nate Simpson wrote in this regard:
"We're building a game of immense technological complexity and we're taking that extra time to make sure we're getting the quality and level of polish it deserves. We remain focused on ensuring that Kerbal Space Program 2 performs well on a variety of hardware, has great graphics, and is rich in content."
In addition, Nate Simpson praises the team that was set up at Intercept Games for the work on the second part, which consists of important members of the former development team of Kerbal Space Program as well as has experience and is passionate about work.
Update April 9 2022: Interstellar Teaser – You have no Idea How Far a Light Year is
Intercept Game Studio just released an update on the development process and works of KSP 2. The video focused more on Interstellar travel. KSP 2 developers explained following topics:
What does Interstellar Travel mean for players?
Can we achieve Interstellar Travel in real life?
Why add interstellar to KSP?
The challenges of adding interstellar
They also mentioned about The Kraken
People who follow KSP development would already know how passionate Tom Vinita (Sn Game Designer) is about this game. Passion is what drives people to be able to make great things like this.  
I'm actually happy that this game was delayed to make it as great as it can be instead of having it rushed and lacking features to meet deadlines, just like anybody else I cannot wait to play this game but I will wait because I know it will be worth waiting for.
Update: KSP 2 Latest Developer Diary is published on February 25,  2022
KSP 2 Latest  Developer Diary is published on February 25,  2022.
"Jamie Leighton" a Senior Engineer on the KSP2 team just explained the following in the diary:
The KSP2 Resource System
The Resource Core Subsystem
The Resource Flow Subsystem
For the full detailed diary follow the link: Developer Insights #13 – KSP2 Resource System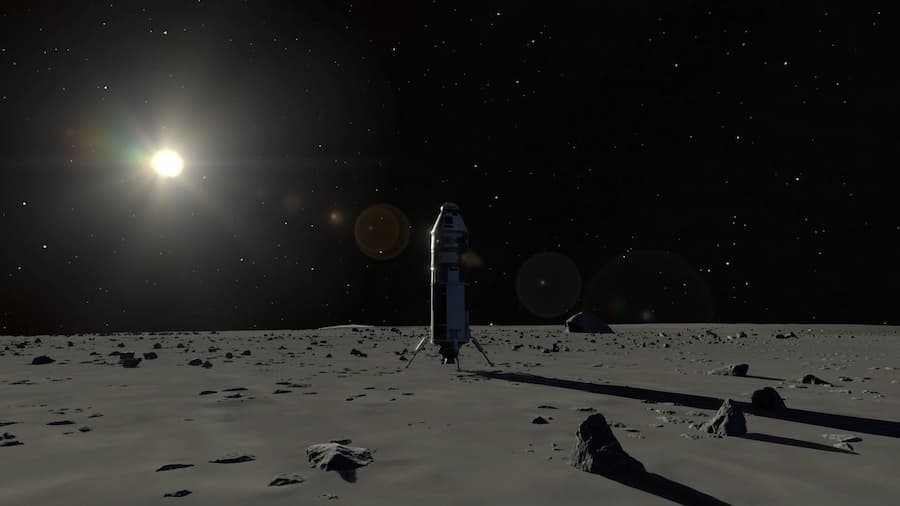 Kerbal Space Program 2 Release Date
This space simulation game has been anticipated for a long time by its fans yet it has been delayed multiple times due to a couple of reasons. 
The Initial release date Kerbal Space Program 2 will be February 24, 2023. Developer studio Intercept Games announced the latest in a series of release postponements on Twitter. They also published a video that explains the reason of postponement to 2023. Before the postponement, We have checked KSP 2 page on steam and saw the release date has been changed to "coming soon". Last time I had checked KSP 2 in steam and it was supposed to come in 2022.  Hopefully, we can see the highly anticipated game on the expected initial release date this time…

---
What is KSP 2 all about?
Kerbal Space Program 2 is the upcoming sequel to the popular and highly-rated space simulation game, Kerbal Space Program. It was announced by developer Squad on August 20, 2020, and it was suppossedly set to be released in 2021. However it was postponed several times.
The game will feature a new, fully-realized solar system with new planets and moons to explore, as well as new parts and technology to build more advanced spacecraft. Players will also be able to establish colonies on other worlds and expand their space empire, as well as encounter new challenges and obstacles.
Kerbal Space Program 2 will also feature a revamped game engine that will provide better graphics, physics, and gameplay mechanics. The game will be available on Xbox Series X|S, PlayStation 5 and PC.
Additionally, it will have a new feature called "multiplayer" that allows players to share their experiences with friends, working together on missions, or compete to see who can achieve the greatest accomplishments.
Overall, Kerbal Space Program 2 promises to take the gameplay of the original game to new heights with new planets to explore, new parts to use and new multiplayer feature to share with friends.
New Features in Kerbal Space Program 2
The developers were able to reveal a lot of new features to us recently. Of course, the first most important point remains the improvement of the game system in order to coincide with the technological progress of space exploration, while keeping the spirit of the game. The creation of rockets will therefore be even more advanced than in the first opus, all with a new interface and tutorials to allow everyone to start conquering the world.
But that's not all, if the first game limited our exploration to the original Kerbolar system, players will this time be able to leave this solar system in order to discover new horizons and why not settle there. Because yes, one of the big novelties of this new opus will be the possibility of building space colonies on the planets visited . But beware, each planet will have its own physics that must be taken into account in order to best build its base.
Construction in KSP 2
When it comes to building a very sensitive rocket, the things can be tricky. The KSP2 team explains how they want to make rocket building less cumbersome in KSP2 compared to KSP 1. The team focuses on making existing tools easier to understand and learn. One example the developers gave are procedural wings that let you change the shape and size of the wings, and also see how things like lift and drag are affected by these changes.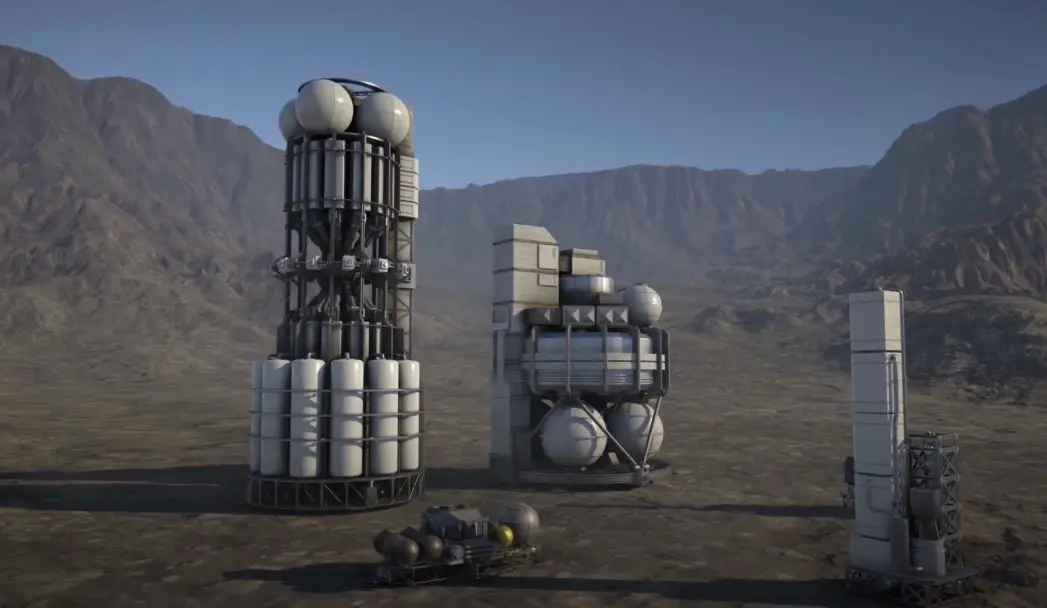 The developers also stated that "We have this orthographic view cube—it's much easier to do things like line up a fin or line up a booster on a radial decoupler,". This means it will be much simpler than KSP 1 to understand and construct some base game features.
KSP 2: New Colony System
Players can now build colonies on other planets and satellites. By flying colony modules to other planets, players will be able to create habitats that can support a small population of Kerbals. As more resources are moved into the colony and its population grows, the colony itself will grow and offer more features until eventually it offers its own VABs for building new rockets.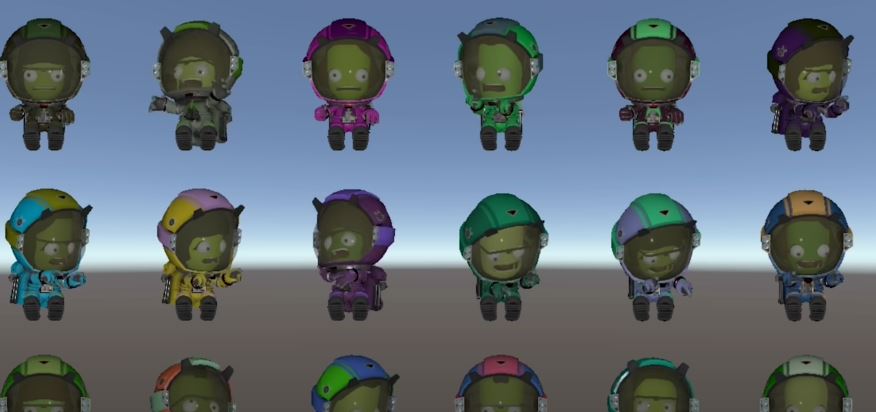 A fully functioning orbital colony will allow you to build gigantic ships free from the constraints of Kerbin's gravity, and this will be a major step in interstellar shipbuilding.
Multiplayer will be in KSP 2
Of course, modding will always be part of the game and finally, after so many years of waiting, multiplayer will be part of Kerbal Space Program 2 . It will therefore be possible to discover the many challenges offered by the developers together and why not succeed in taming the ruthless nature of certain worlds like Ovin, a super-earth with relentless gravity. Kerbal Space Program 2 is expected to be released sometime in 2022 on PlayStation 5, Xbox Series X and finally on PC.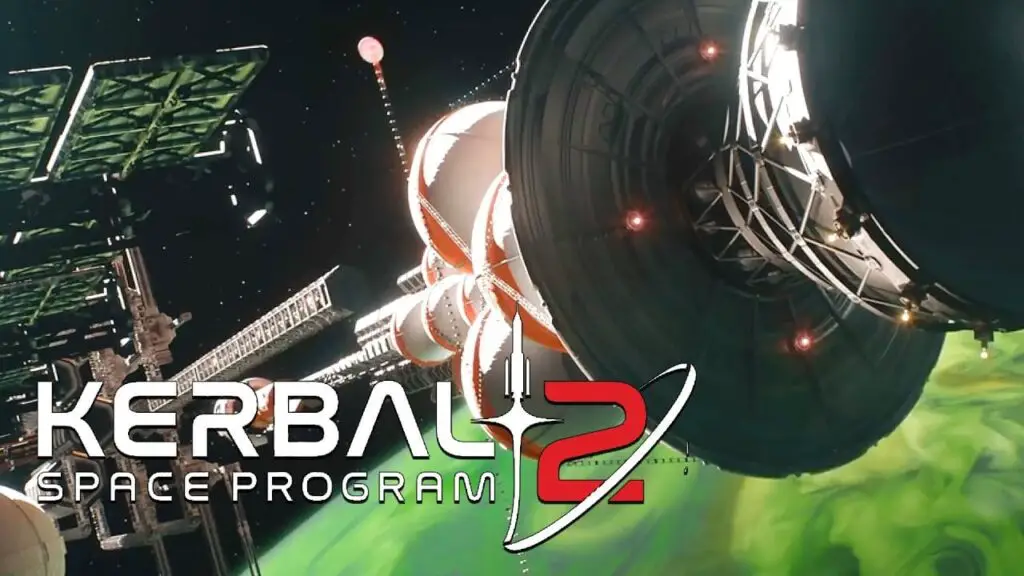 What are the Differences Between KSP 1 and KSP 2?
Key Features:
Improved On-boarding: New animated tutorials, improved UI, and fully revamped assembly and flight interfaces allow both experienced and novice players to quickly put their creativity to the test without sacrificing any of the challenge from the original game.
Next-Generation Technology: This new tech will enable new feats of space exploration within and beyond the original Kerbolar System.
Colonies: Players can now build colonies in Kerbal Space Program 2.
Interstellar Travel: In Kerbal Space Program 2, these interstellar technologies pave the way to a host of new celestial bodies. There are new challenges new secret treasures. These include: Charr, a heat-blasted world of iron; Ovin, a ringed super-Earth with relentless gravity; Rask and Rusk, a binary pair locked in a dance of death; and many more to reward exploration.
Multiplayer/Modding: Kerbal Space Program 2 will build on the beloved modding capabilities of the original game, as well as deliver on the long-requested addition of multiplayer. Soon players will be able to share the challenges of deep space exploration. More details on these features will be revealed at a later time.
KSP 2 Trailer and Latest video
As a big fan of Kerbal Space Program, I highly anticipate and hope that the game will be great and make us happy with silly kerbals and unexpected explosions.