Survival horror games are actually the real scary genre that lets players enjoy a real horror game experience. If you are looking for the perfect horror game for a gaming session in the dark and a bit of adrenaline, We have listed the most anticipated survival-horror titles that are essentially focused on 2 type of game genre. Whether you prefer the survival style or games with puzzles, there is something for everyone.
---
Table of Contents
---
10. STALKER 2: Heart of Chernobyl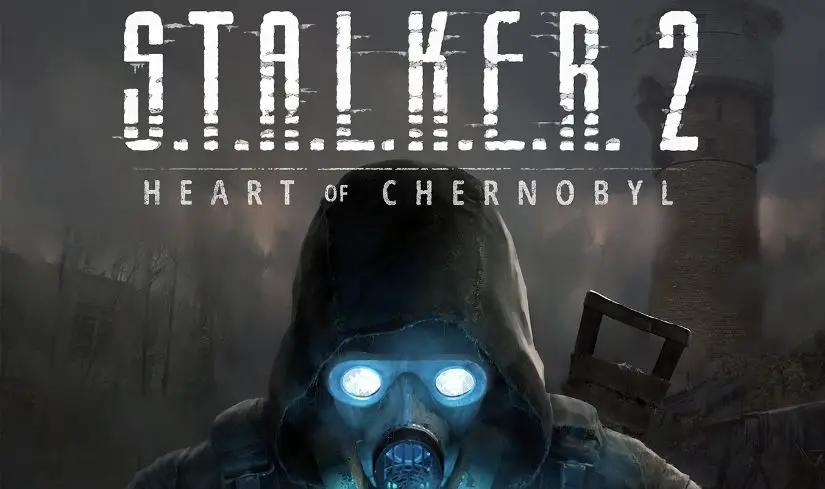 Developer: GSC Game World
Publisher: GSC Game World
Platforms: PC, Xbox Series X/S
Release date: TBD 2023
This is STALKER 2: The latest installment in the famous STALKER series. You are in Chernobyl, a few years after the disaster, after another disaster has created strange anomalies. Flora and fauna have mutated, Pripyat is an absolute military exclusion zone.
You still wander through the area as a stalker and look for particularly valuable "artifacts", strange things that are created by the anomalies. Radiation and mutants are constant dangers that you have to defy.
Using Unreal Engine 5, STALKER 2's non-linear story should deliver the tension and thrill players expect from survival games. A multiplayer mode is also coming post-launch as a free update, which is always appreciated.
---
9. WRONGED US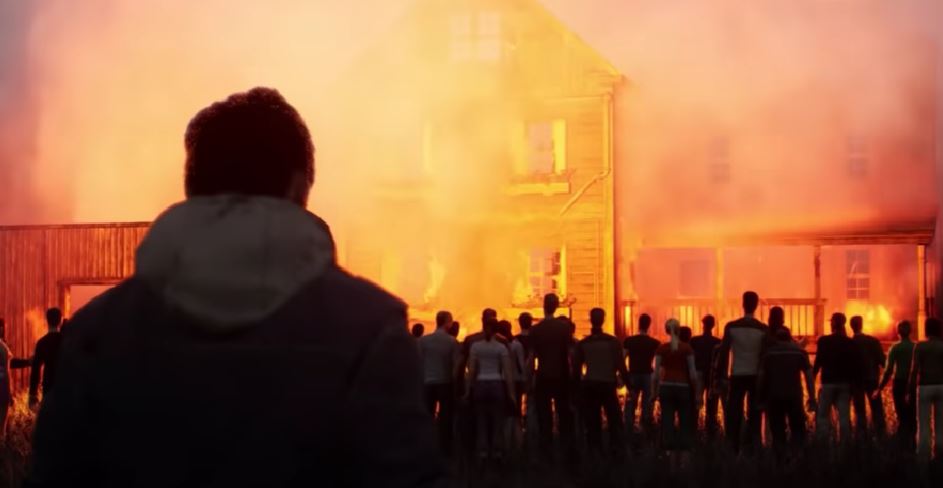 Developer: Delusional Studio Limited
Publisher: Delusional Studio Limited
Platforms: PC, Xbox Series X/S, PlayStation 5
Release date: TBD 2023
Some information gleaned directly from the Delusional Studio site promises us some cold sweats to come. Wronged Us is inspired by the famous misty city, namely Kojima's Silent Hill . Suffice to say that it was enough to intrigue us. We are aware that it is not a question of displaying the SH banner to open all the doors, however there is something to pique our curiosity.
Some images seem rather uneven in terms of their quality, but Delusional Studio reassures us by explaining to us that the different shots seen during the trailer were recovered during different moments of development.
This third-person survival horror is currently only in the development phase, it will probably be necessary to wait until 2023 to be able to hope to lay hands on it.
Delusional Studio Limited also cites Silent Hill and Resident Evil as major inspirations when it comes to its story, atmosphere, and game mechanics. 4:3 aspect in mind. That said, there will also be a 16:9 option.
---
8. Alan Wake 2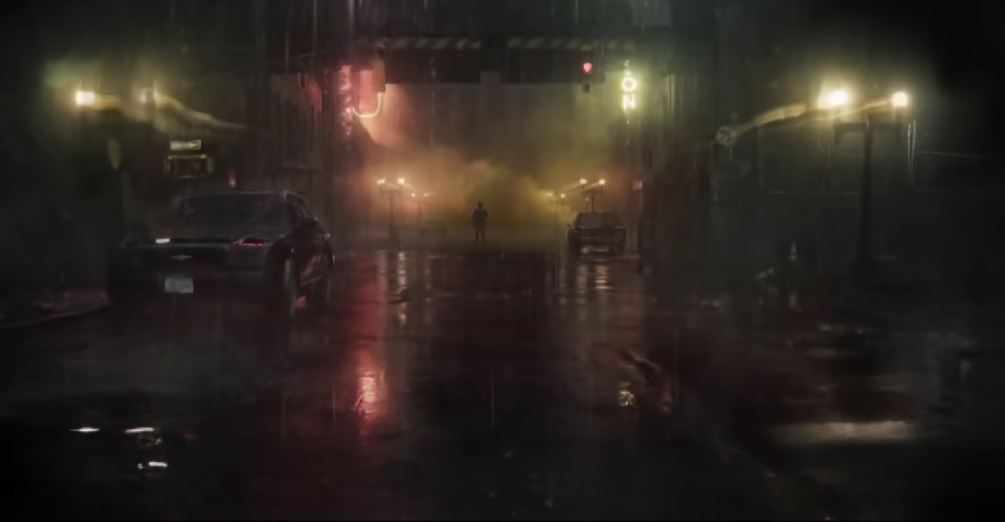 Developer: Remedy Entertainment
Publisher: Epic Games
Platforms: PC, Xbox Series X/S, PlayStation 5
Release date: TBD 2023
Scheduled for 2023 (if all goes well), Alan Wake 2 will therefore arrive 13 years after the release of the first episode, and if Remedy took so long, you should know that the Finnish studio has been thinking about it for more than 10 years. Illka ​​Villy, the actor who lent his features to the character of Alan Wake, talks about the fact that Sam Lake has been talking about it since the end of the first episode and knows full well that the announcement of Quantum Break has been somewhat disappointing for fans awaiting the return of the tortured novelist.
---
7. Deathground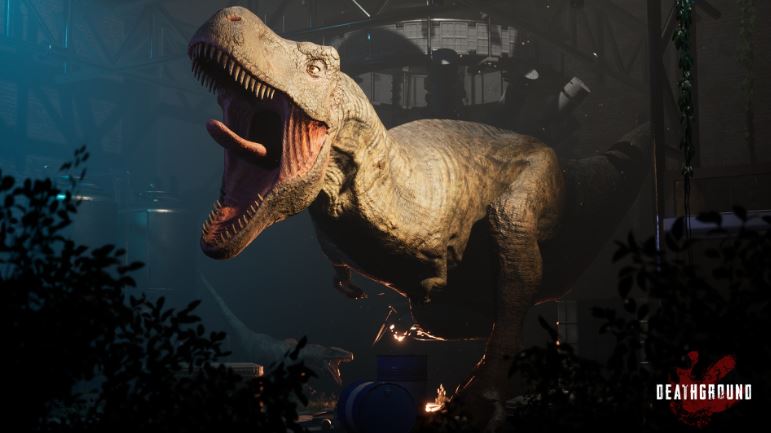 Developer: Jaw Drop Games
Publisher: Jaw Drop Games
Platforms: PC
Release date: TBD 2023?
Sites: Steam
Deathground is most notable for its inclusion of dinosaurs, which are pure nightmare fuel. Despite how terrifying these extinct creatures can be, they are often used as fodder for traditional shooters. Even the venerable Crisis of the Dinosaurs franchise pivoted to action by its second installment. Deathground includes single-player and co-op modes, as well as some procedural systems for replayability. Unpredictable elements such as weather, spawn points, and dynamic objectives are meant to keep players revisiting the game.
---
6. Ad Infinitum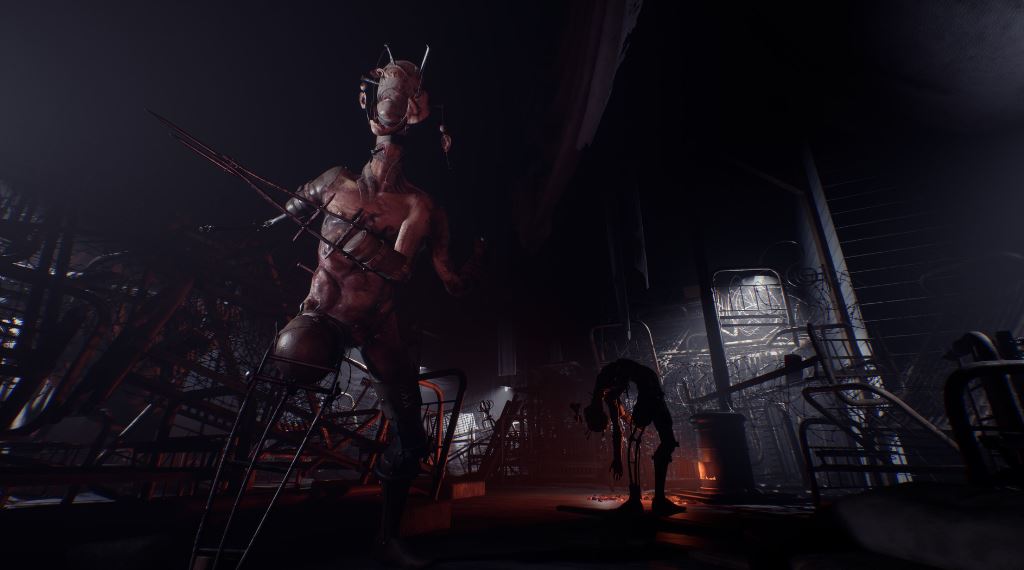 Developer: Hekate
Publisher: Nacon
Platforms: PC, Xbox One, Xbox Series X/S, PlayStation 4, PlayStation 5
Release date: April 2023
Sites: Steam
This first-person psychological horror game draws inspiration from titles like the controversial Shellshock series. Ad Infinitum puts you in the role of a German soldier during the First World War. Subjects such as PSTD are explored through a horror game lens, with delusions and flashbacks featuring gruesome creatures and inexplicable events. It'll be interesting to see if that perspective can deliver a satisfying horror game, as well as a proper portrayal of the realities of World War I.
---
5. PARANOID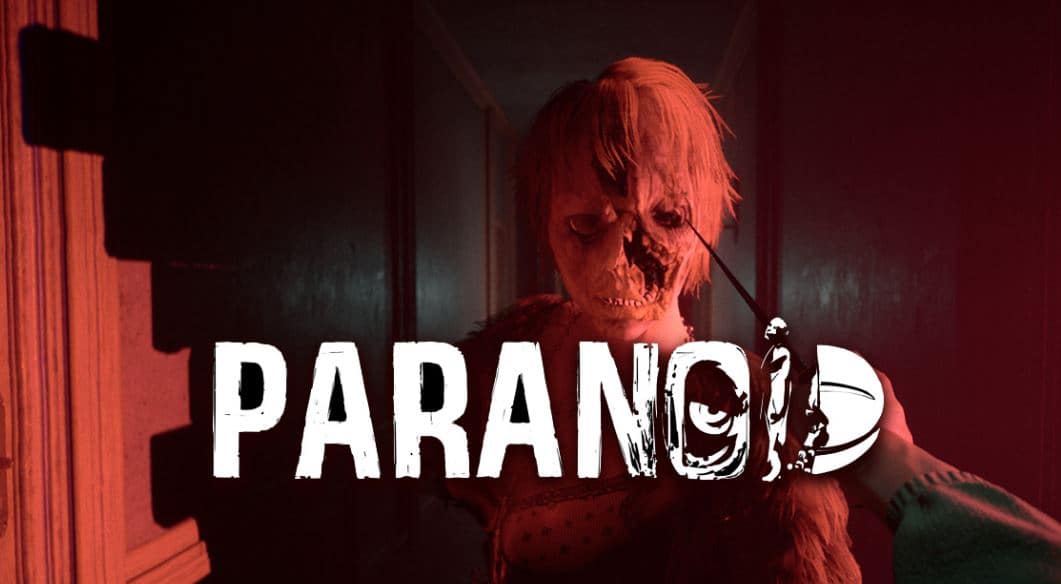 Developer: Madmind Studio
Publisher: Madmind Studio
Platforms: TBD
Release date: TBD
Sites: Steam
Patrick Calman, a reclusive shut-in struggling with addiction and mental illness, receives a call from his sister who announces her visit. This phone call sparks fear and paranoia deep within the protagonist. Why? His sister disappeared thirteen years ago.
---
4. Slitterhead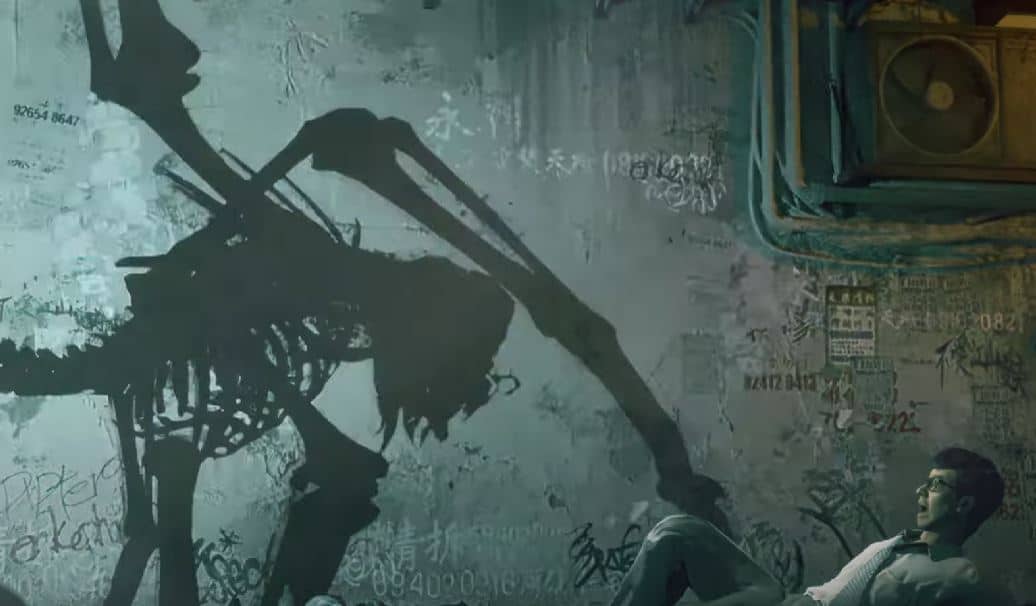 Developer: Bokeh Game Studio
Publisher: Bokeh Game Studio
Platforms: TBD
Release date: TBD
Sites: Steam
Slitterhead turns heads with weird creatures that reminded people of games like Silent Hill and Sirenhead. That's no coincidence, given that Bokeh Game Studio is headed by Keiichiro Toyama, who served as director and screenwriter on the original, Silent Hill. Toyama also filled the same roles on Mermaid, Forbidden Mermaid 2, and Mermaid: The Blood Curse.
Despite this lineage, Bokeh Game Studio is expanding its horizons with Split Head. It's not a pure horror game, as the team wants to attract players who don't typically engage in the genre. Whatever, Slitterhead's reveal had enough style to excite horror fans.
---
3. Sons Of The Forest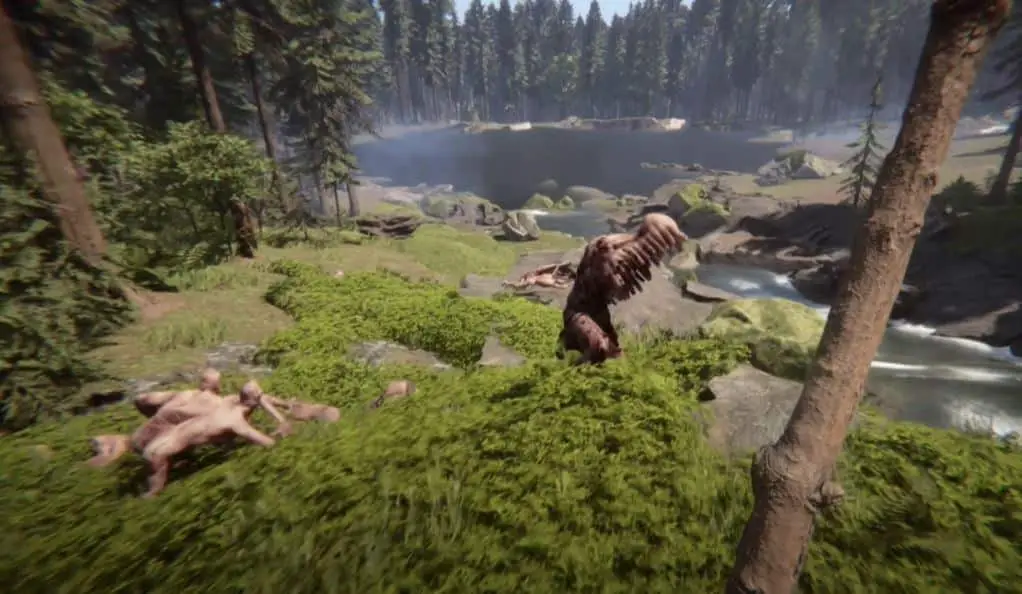 Developer: Endnight Games
Publisher: Endnight Games
Platforms: PC
Released: February 23, 2023
Sites: Steam
This is Sons of the Forest: The Survival Game is the sequel to the 2018 release The Forest. It was announced at the end of 2019 and since then it has been rather quiet about the new game, at least until a new trailer suddenly appeared at the end of 2020 .
The first trailer shows a special unit flying in a helicopter with the mission to kill "demons". However, they are attacked by monsters and crash.
The second trailer then shows more gameplay and you can see how well-known mutants and cannibals from the first part are fought, sometimes with new firearms. In addition, there is apparently a friendly mutant who acts as an ally. There is no concrete information about the story yet.
---
2. Dead Space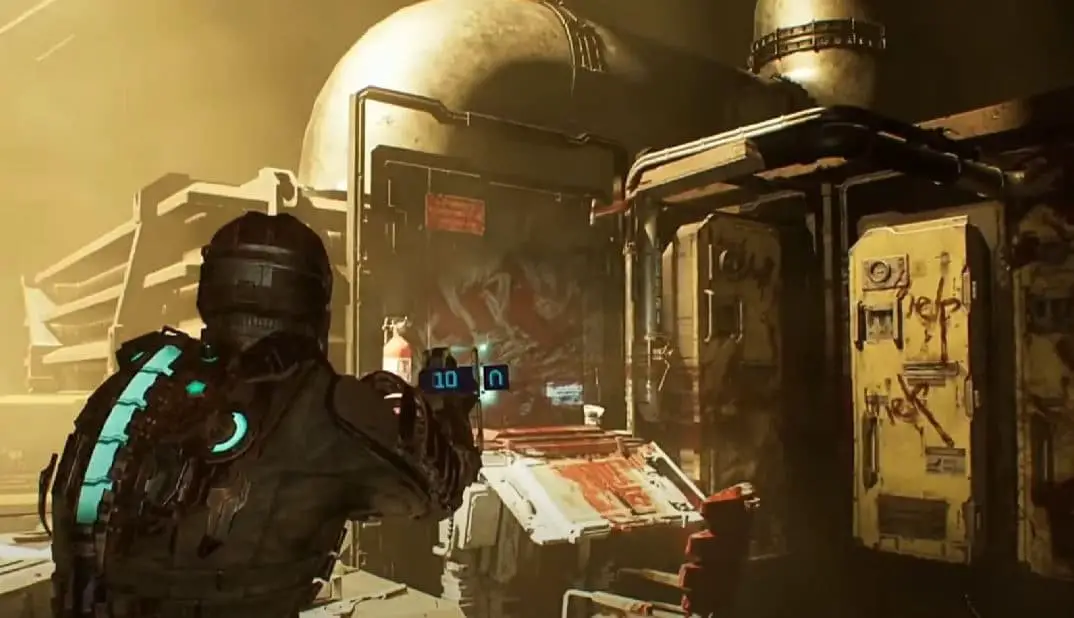 Developer: Motive Studio
Publisher: Electronic Arts
Platforms: PC, Xbox Series X/S, PlayStation 5
Release date: January 27, 2023
Sites: Steam
It is a real battle of the giants which is brewing in a few months for the genre of space horror games. On the one hand, we will discover The Callisto Protocol , a brand new license managed by the creators of Dead Space , and precisely, on the other hand, there will be the return of the first episode with its remake.
Dead Space Remake must therefore not do things by halves to show that the license can once again become very popular. The Motive studio has been very transparent about the development and has shared many things with the community , with plenty of details on how this remake was approached. 
---
1. Resident Evil 4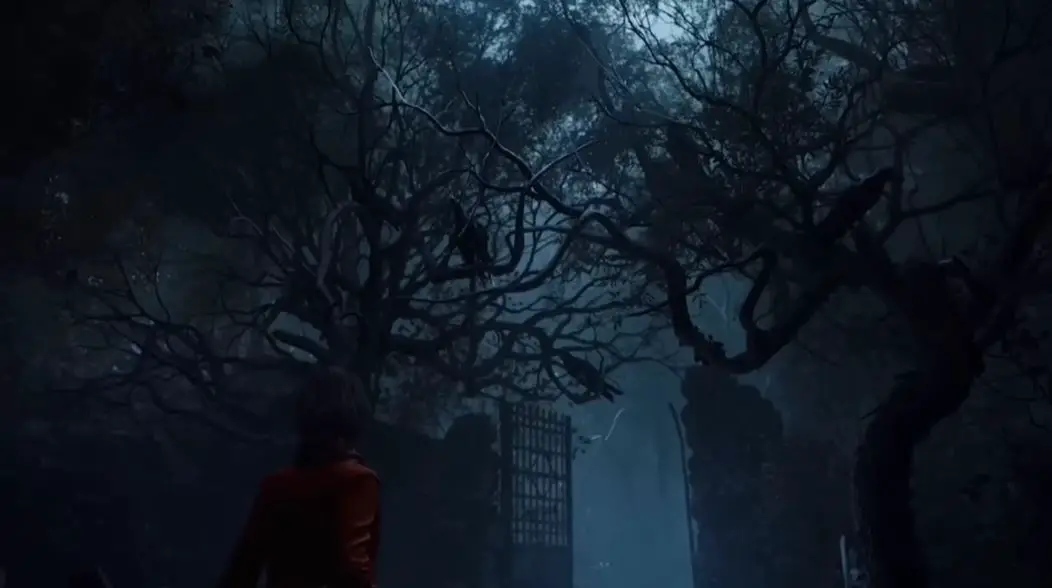 Developer: Capcom
Publisher: Capcom, Armature Games
Platforms: PC, Xbox Series X/S, PlayStation 5
Release date: March 24, 2023
It's good news that we finally had an official announcement. It seems to be on par with previous remakes in terms of graphics. On the other hand, in terms of content, those who were disappointed by the length of 3 can rejoice, 4 is much more extensive. Resident Evil series have always been the industry leading horror-survival genre games since early 2000s. So it is no surprise the Resident Evil 4 Remake is at the top of our list.