You want to increase your monthly income in FS22? Then you can actually do that with the greenhouses! With this production chain you can earn over $50,000 per month (1 game day in the game). But how this works? We will explain this to you in this guide.
You can find more guides and tips on our Farming Simulator 22 page.
---
Başlıklar
---
FS 22 How to build greenhouses?
With tomatoes, lettuce and strawberries you can really earn a lot of money in Farming Simulator 22 , it's a real gold mine. All you have to do is invest in greenhouses and a water supply. To start with this production chain you should see how much budget you have. Follow the steps below to build greenhouses in your farm:
Use the construction menu to build greenhouses 
You can easily open construction menu with Shift + P
Go to Production tab
Select Greenhouses
Choose a Greenhouse size to build in your farm.
Place the Greenhouse where you want in your farm.
Make sure to leave free space for water supply and production area.
Exit construction menu and go to your new greenhouse.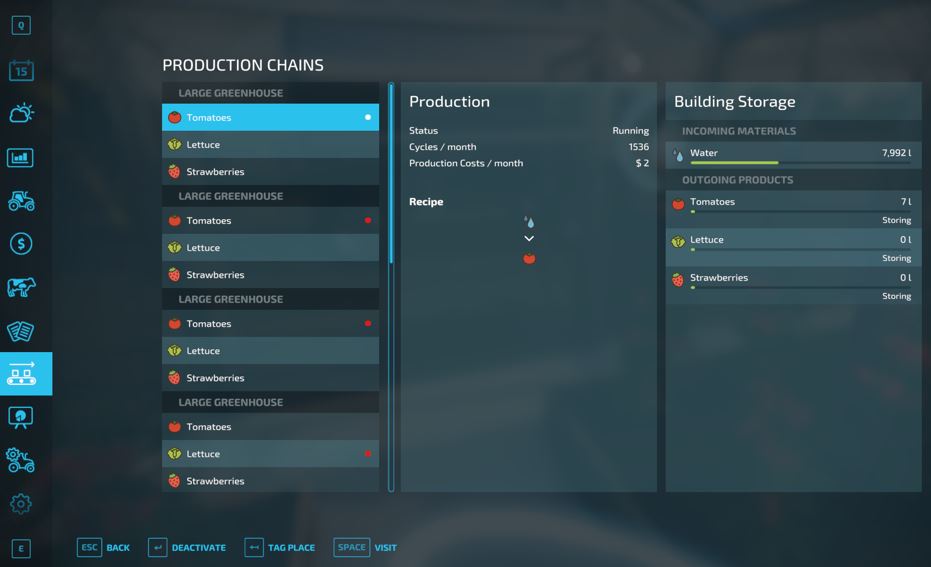 Press R to manage production chain.
Choose and activate the products you want to produce.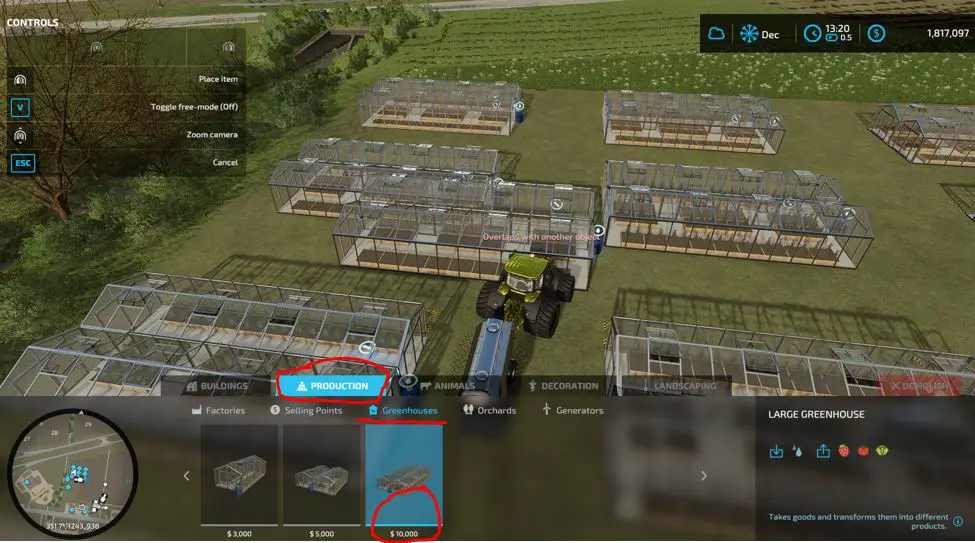 NOTE : When building the greenhouses, you must make sure that you get to the water supply with a truck! So leave enough space for water supply! We also have a complete guide about How to find water in FS 22.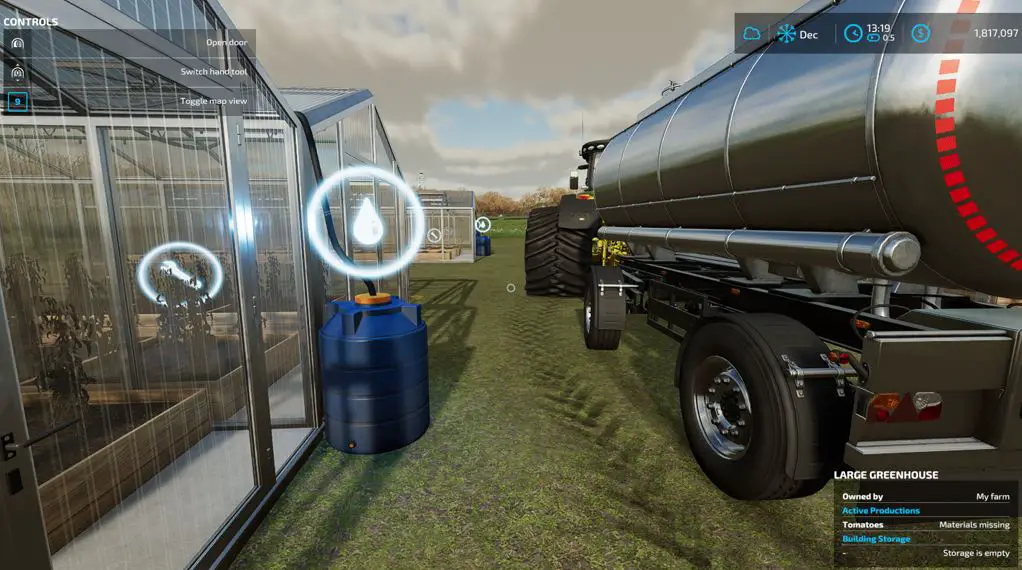 ---
Water Supply for Greenhouses
The greenhouses need water , without water the tomatoes, lettuce and strawberries cannot grow. Depending on how many greenhouses you build at the beginning, you need different amounts of water. If you start with 3 or 4 production chains, it is sufficient if you buy a small mobile water tank. You can find water tanks at the shop under the animal menu. The ABI 1600 can transport 6000 liters of water and costs 8,000. You can pull this trailer with your tractor.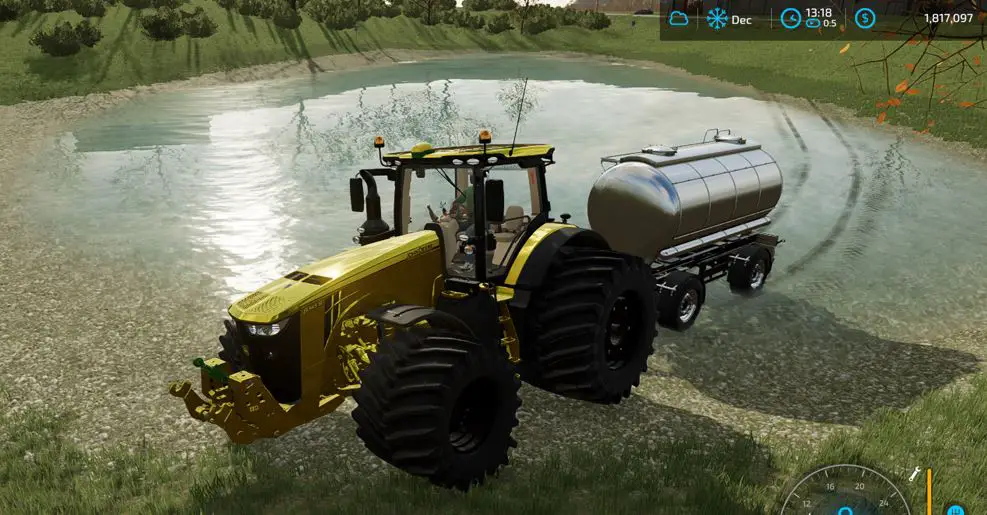 If you have more than 10 greenhouses and the amount of water from a small tank is no longer sufficient, you will have to use larger tanks. For example the Lizard MKS32 , this tank can carry 32,000 liters. However, you can no longer pull this trailer with your tractor. You need a strong truck like the MAN TGS 18500 for 130,000.
---
Tomatoes, lettuce and strawberries for sale
There are 2 ways to sell the strawberries, tomatoes and lettuce. You can load the pallets yourself and bring them to the respective buyer or you can also switch to " direct sales ". You earn a little less in direct sales, but you also save a lot of work.
With about 30 greenhouses you earn up to 100,000 in one month!