The sequel to one of the best horror survival game The Forest is finally here, bringing more features and content than ever. Of course, in order to stand any chance against the hordes of mindless cannibals, you will need to find some proper defense. In this guide, we will provide one of the Sons of the Forest weapon location which is the Pistol.
---
Table of Contents
---
Pistol's Location
The pistol is actually an easy to get weapon. It is located in a red life boat near the beach. Once you arrive at the edge of the beach, you should see the red dinghy floating in the water in the distance as shown in the picture below. Swim out to the boat and look for the interact icon around the edge to climb aboard.
Once you're on the boat, you'll find the Pistol by your feet. You'll also find some ammo nearby, along with some food and medicine. However be careful of the shark. Depending on the difficulty you play, the shark can be very aggressive.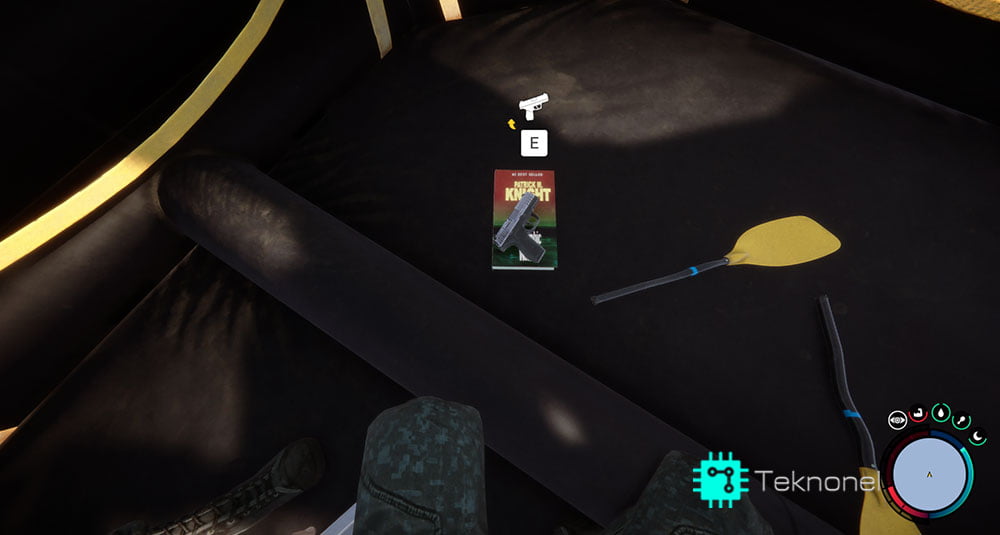 ---
Where to Find the Pistol Rail?
Pistol rail is actually very near to where you found the Pistol. It is located at the beach beside a dead body with some useful items. You will also hear a music. You may follow the music as wee. Follow the image above to find the exact location, where you'll find a corpse slumped against a rock. If you're struggling to find the corpse, follow the music.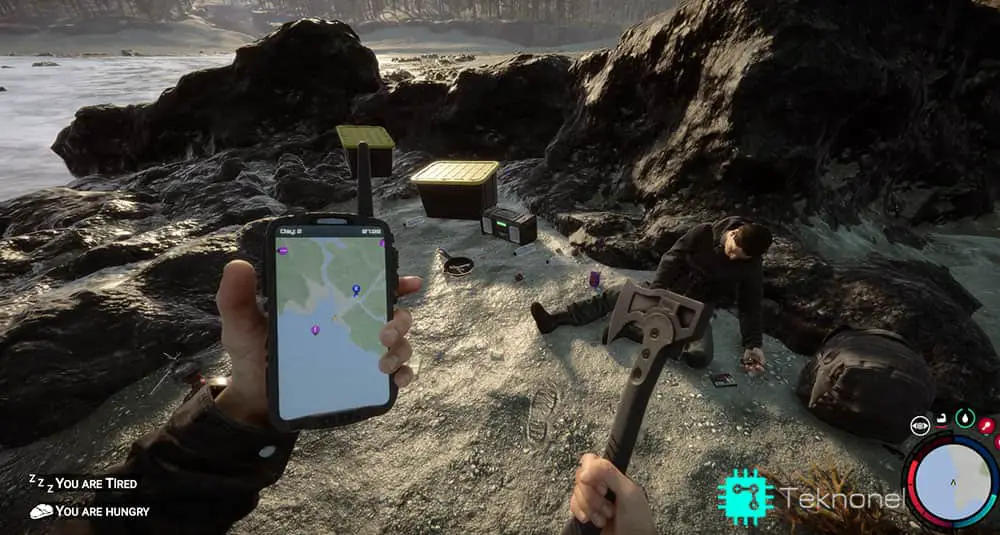 When you find the body, loot it to get the Pistol rail. There are also other items on the ground, including some food, ammo, a grenade, and some printer resin for the 3D printer.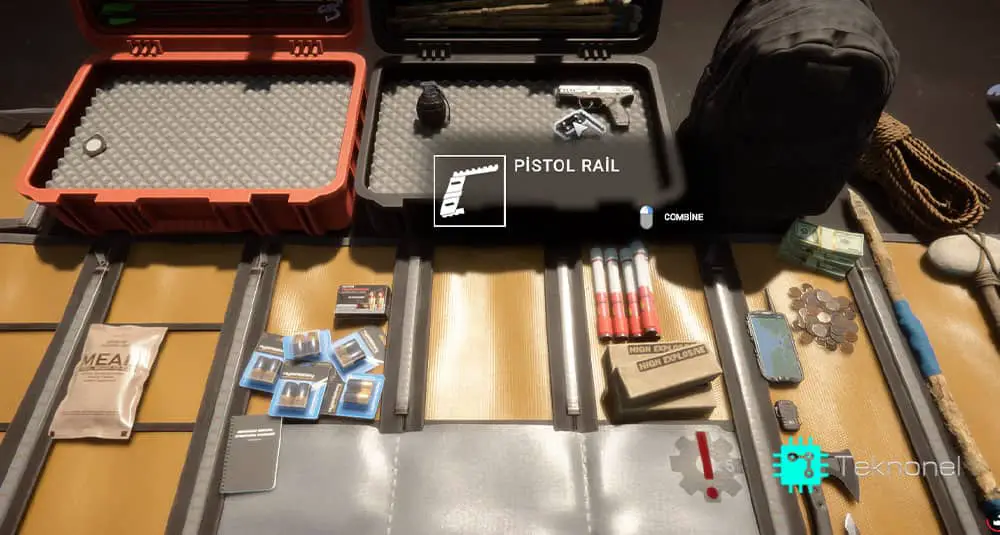 ---
Combining Pistol and Pistol Rail
Once you have both Pistol and its rail, you can easily combine them to increase effectivity of the weapon. Right click the Pistol rail and the weapon to combine in the center of crafting mat.