Modding is one of the best way to make a game more fun and exciting. Many players completed the game and tried everything game has to offer. Now they may want to use some modifications on the game and alter it the way they want to play.
Since  Elden Ring released, Souls community has been very busy creating great mods. There are already thousands of mods waiting for players to try. We actually tried and found best mods in Elden Ring that you may want to check out but of course after learning how to install mods for Elden Ring first.
---
Table of Contents
---
1- Back up Your Elden Ring Save Files
The First thing you want to do is to get a copy of your game's save files. The save files are located in: C:Users[username]AppDataRoamingEldenRing.

---
2- Register or Login to NexusMod Site
The second step is to create a free account in NexusMods website. Unfortunately you can't download any mods without login to Nexusmods.
---
3- Going Offline
Going offline is a crucial part of the mod installation. If you try to launch the game while you have mods installed can (and most probably) get you banned form Elden Ring online servers. Once your account gets banned, it is unrecoverable.
After registering or login to Nexusmods, Download and install this Anti-cheat toggler and offline launcher mod. You can see all the important notes in the description tab of the mod.
If you don't have Elden Ring Online (mostly cracked version) you can skip this step as your game is already in offline mod.
How to  Install: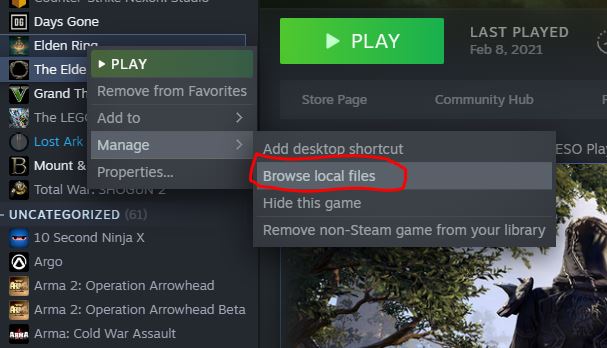 Place the contents of "ToggleAntiCheat.zip" inside your game folder, for example: "G:SteamLibrarysteamappscommonELDEN RINGGame".

Usage:
Simply run "toggle_anti_cheat.exe" and it will disable EAC and turn on any installed DLL mods. Run the .exe again to re-enable the anti-cheat and disable all DLL mods, letting you play online again without issues.
While the anti-cheat is off, the game will say "inappropriate activity detected" in the main menu, this is fine.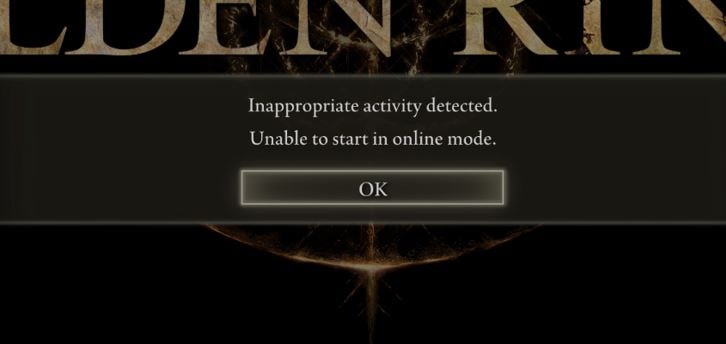 ---
4- Find Some mods to Install
After You finish the boring but necessary part of the mod installation, It is time to find some great mods. We already have a list of 5 Best Mods of Elden Ring you may want to check before exploring the massive library of Nexusmods website.
Most mods have a "Readme.txt" file that introduces the mod and indicates if there is a specific installation of the mod. We recommend you to take a look at readme file before installing any mod.
---
5- Start the Game
If you install Anti-cheat toggler then run "toggle_anti_cheat.exe" to launch the game. If you did not need to install anti-cheat toggler then Launch the game from normal exe file.