Mount and Blade 2: Bannerlord features a huge open world with dozens of vast cities, settlements and castles. If you plan to trade, you will need a variety of resources. For example, Vlandia is rich in olives, while Battania produces copious amounts of clay and grapes. It is a huge continent and without a complete map, it will be difficult to tell from which region to get the right ingredients.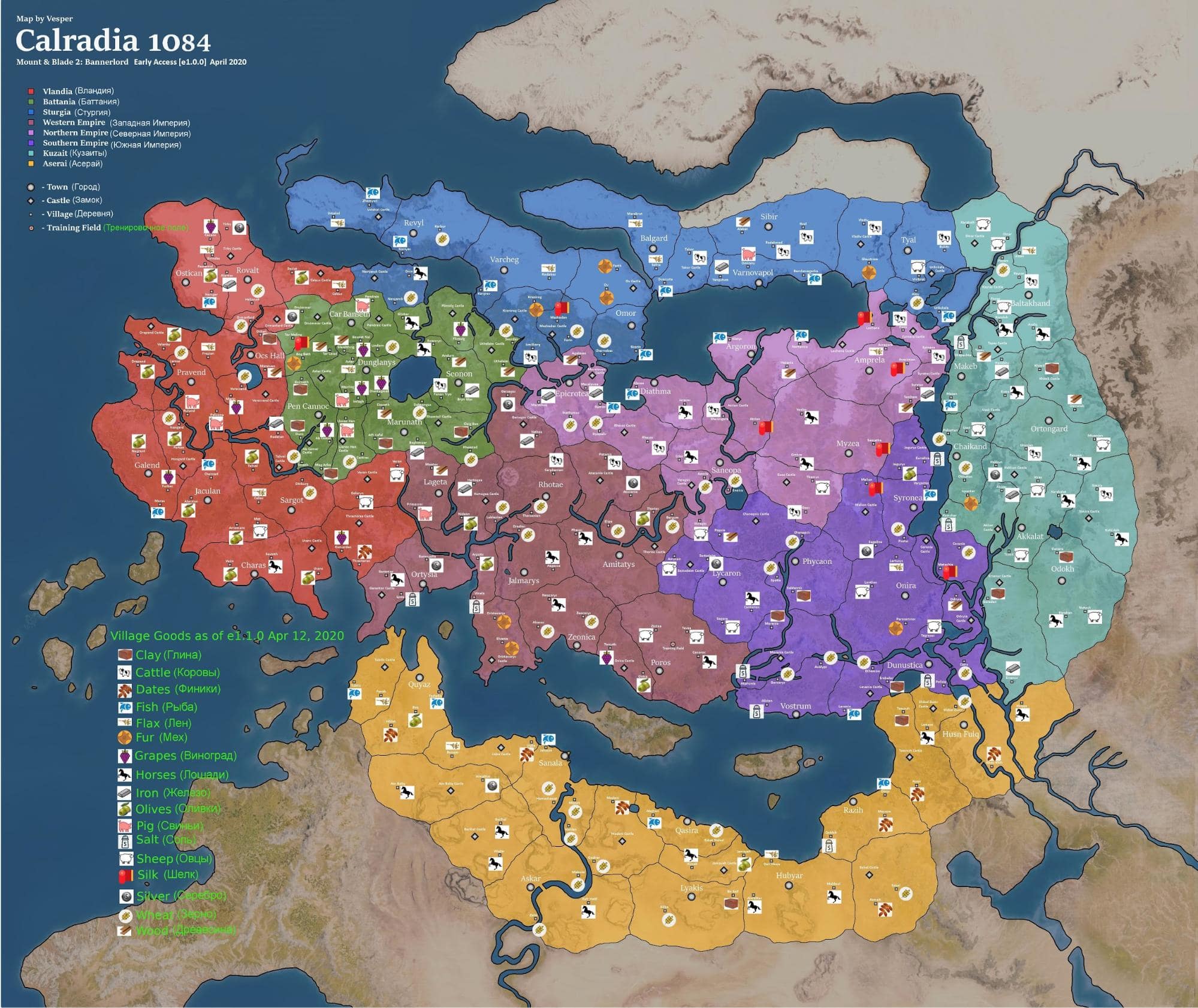 Bannerlord AutoTrader Mod
This mod allows you to buy and sell items automatically. It is highly configurable to meet your playstyle. You decide if it manages the trades for you or just sells your loot.
You can download this mod on nexus.
Make your own trading plan
Next to each settlement are icons of obtainable materials. Study the map and create your perfect trade route. For example, you need a fish. If you go to Aserai, you are guaranteed to buy at a low price.
The map will also come in handy if you plan to open your own workshop. For example, Vlandia is ideal for oil mills. You will find olives there and you will be able to easily supply sufficient material to your business. In this way, you can earn a lot of money in the game and build large armies.
Have you looked at our other articles?
How to reset skills in Bannerlord?
Mount & Blade II: Bannerlord Top 5 Mods 2022
Mount & Blade II: Bannerlord Best Companions/Traveler (Where to Find)